Ticket sales do not cover the expenses of bringing performances to you. The Thrasher-Horne Center cannot continue presenting at a deficit. We need your help! Please consider donating today. Donations can be given directly to the Ticket Office or online here.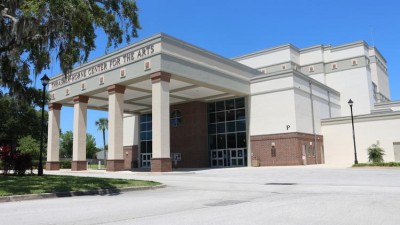 The Roger And Gail Arrowsmith Education Enhancement Fund
Arts education for the youth in our community is essential and the Roger and Gail Arrowsmith Education Enhancement Fund helps provide opportunities for children to attend performances. Established in 2006, this fund helps underwrite tickets for children and families that are not otherwise able to attend a performance. Tickets are distributed via local family support organizations and Clay County Title 1 schools. Additionally, donations to this fund support educational enhancement programs in the performing arts.
The Mary Ward Huntley Florida Artists Fund
Established by the late Louis and Mary Ward Huntley, the Florida Artists Fund fills a need for Florida Artists by supplying additional financial support to the Thrasher-Horne Center Art Galleries. Each year, Thrasher-Horne Center presents multiple exhibits by area Florida artists. This fund helps artists transport their work to the galleries, promote the exhibits and sponsor opening receptions.
At Thrasher-Horne Center we are revitalizing our donor wall and want to invite you to add your name to it!
All donor wall contributions will go towards growing the Thrasher-Horne Center Endowment Fund, which helps supplement cultural programming.
Choose from one of three levels and make your contribution today!
"Thrasher-Horne Center is an important part of the fabric of our NE Florida Community. Quality entertainment this close to home is truly a gift. Your Endowment will secure unique and memorable presentations well into Clay County's future."
-Edward Gaw, Thrasher-Horne Center Member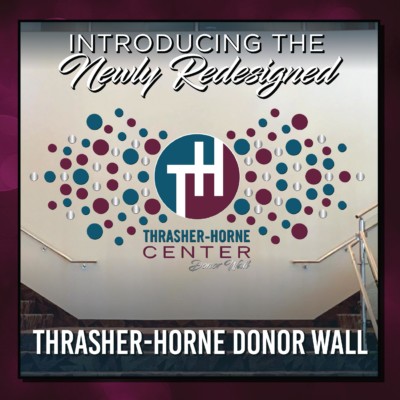 The Thrasher-Horne Endowment
Thrasher-Horne Center prides itself in bringing the community together by providing diverse and memorable arts and entertainment experiences.  The Thrasher-Horne Center Endowment, created in 2004 with the opening of the Center, provides funding to enhance season programming while bringing quality shows both now and for future generations in Northeast Florida. All donations of any amount are welcomed and help supplement the cultural programming at Thrasher-Horne Center each year.
Tax Deduction Information: The Thrasher-Horne Center is affiliated with the St. Johns River State College Foundation, which is a nonprofit corporation as described under section 501(c) (3) of the Internal Revenue Code. Contributions to the Thrasher-Horne Center qualify as tax deductions under appropriate tax laws. For more information on giving opportunities, please contact the SJR State Foundation Office at (386) 312-4100.