Our Main Stage Theatre provides modern amenities in a comfortable, state-of-the-art environment. This 1,728 seat proscenium theater offers two levels of audience seating: a spacious raked floor level and a stadium-style balcony with six private boxes. Our two story lobby hosts two permanent concession areas (with additional satellite bars available), a coat check, ticket office, elevator, two visual art galleries, a members only Circle Club, and large bathroom facilities on both levels. Our 57' x 48' stage is 30' high with a 91' roof housing a full fly system capable of accommodating the largest of stage productions. A fully automated orchestra pit can be configured to enlarge the stage area, or recessed to provide additional house seating or a pit of 993 sq. ft.
Seating for up to 1,728
Concessions Available upon Request
House Management Staff & Volunteer Ushers
Ticket Office & Services
ADA Compliant w/ available Hearing Assistance Devices
Full Dressing Rooms and Green Room
Two Full Loading Docks
Looking for a place to stay? Get a 15% Discount at these Exclusive Hotel Partners of Thrasher-Horne Center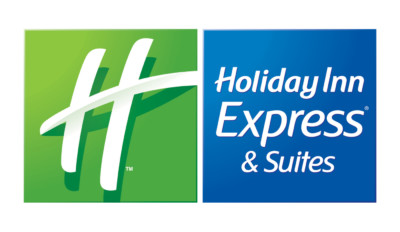 Holiday Inn & Suites Fleming Island
1815 East West Pkwy
Fleming Island, FL 32003
904-215-8900
15% discount, use Corporate ID: 786881263
Group and Block Booking may offer a larger discount. Contact Hotel for details.
Click here for a video tour.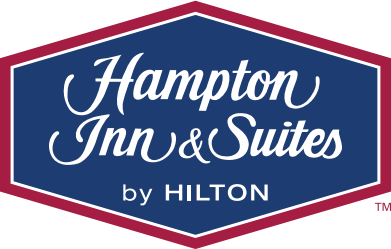 Hampton Inn & Suites Middleburg
1735 Jeremiah Street
Middleburg, FL 32068
904-406-6424
15% discount, use Corporate Account: 0003281967
Group and Block Booking may offer a larger discount. Contact Hotel for details.
Click here for a video tour.
Venue For All Types Of Occasions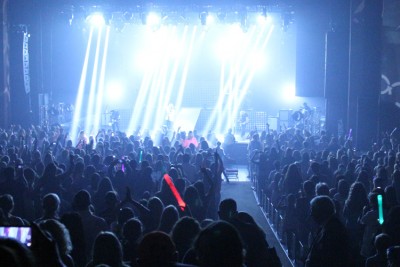 Large Scale Productions
Find a home for your next production on the largest stage in Clay County! Our Main Stage Theater has all the amenities of other venues in Northeast Florida, but with a more personal and intimate feel that ensures every seat is one of the best in the house. With room for a cast of 80 in our ample dressing rooms, full costume and scene shops, dance studio, full fly, and hydraulic orchestra pit, your performers and crew will have everything they need right at their fingertips.
Schools from across the region who host their senior graduations in our Main Stage Theater appreciate the ease and professionalism that our venue provides. Enjoy ample room for the largest of audiences across two levels of seating, with a stage that is comfortable for any size graduating class. Afterwards, our adjacent Conference Center provides the perfect setting for graduation receptions or catered dinners.
Whether planning a recital for a local dance organization, a community or school chorus, or a band or orchestra performance, look to our Main Stage Theater to provide the highest of opportunities for your class or organization to shine! Give your performers a taste of the professional world with our expert lighting and sound system, our ample backstage and green room areas, and our full backstage dance studio ready for pre-performance warmups. Your guests will feel at home in our spacious theater with modern plush seating across two levels, and the abundant free parking will ensure they're in and out with no hassle.
Our Main Stage Theater has long been a host to awards ceremonies, graduations, and pinnings for schools and organizations throughout the Northeast Florida area, gracing any event with an undeniable level of pomp and circumstance present in our Auditorium and adjacent Grand Lobby. The vicinity of the Main Stage Theater to our Conference Center also affords your ceremony the ability to spread out into adjoining rooms or take advantage of full warming kitchen capabilities for optional catered meals or buffets for guests and honorees.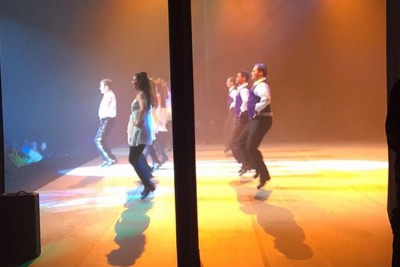 Events & Competitions
Business groups, non-profit organizations and local government agencies are among a few of our clients who turn to us time and again for their party and event needs, and we regularly play host to dance and cheer competitions of all shapes and sizes. Our Main Stage Theater is perfect for hosting your upcoming corporate event or regional competition, assuring a level of quality in line with our regular season programming, paired with the friendliness and warmth you've come to expect from our brand.