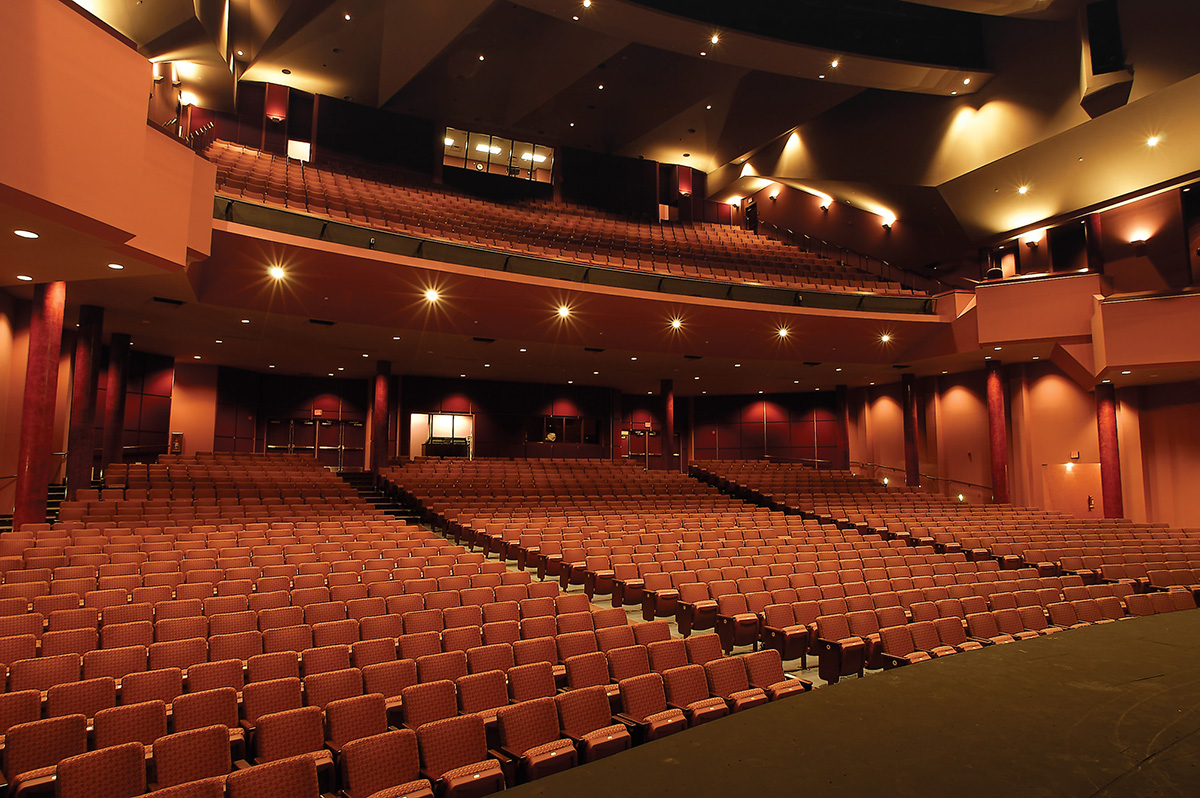 Is your happy place dancing to the songs of legendary artists? Then consider the Thrasher-Horne Center your new go-to spot. With concerts and events spanning genres and decades, we have everything you need to make lasting memories with your best friends, family, or special someone. Whether you're a music enthusiast or a casual listener, you won't want to miss the thrilling shows our visiting artists have planned. Keep reading to learn about the unique musical experiences we are hosting this Spring for Jacksonville locals and visitors alike.
March Schedule
Take a break from the mayhem of March and treat yourself to the musical stylings of your favorite artists. Mark your calendars so you don't forget to claim your tickets as these live music events are sure to sell out fast.
Ricky Nelson Remembered – March 10th, 2022 @ 7:30 p.m.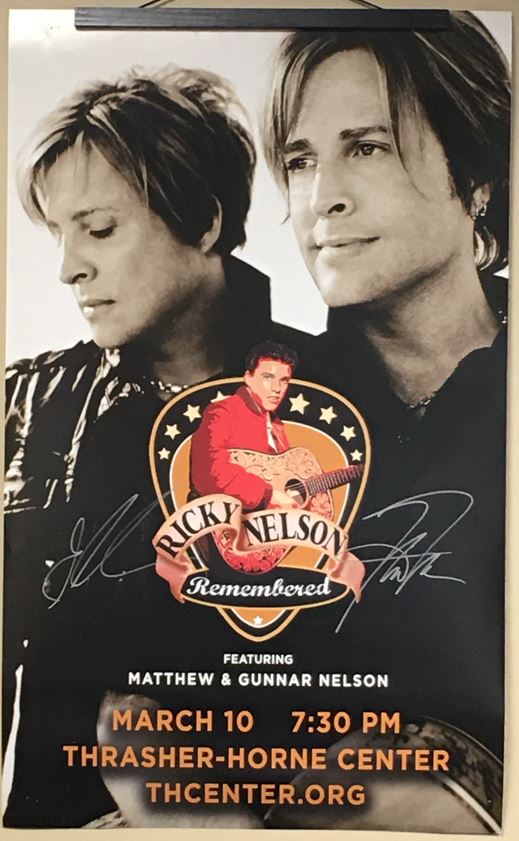 Take a trip to the chart-topping past of Ricky Nelson during "Ricky Nelson Remembered," a rocking tribute of the iconic celebrity performed by his twin sons, Matthew and Gunnar Nelson. This show features moments from the high points of Martin's career, including performances of hit songs like "Hello Mary Lou," "Poor Little Fool," "I Gotta Feeling," "Teenage Idol," and many more. Prepare for heartfelt laughter with never-before-seen interviews from artists he influenced, including Paul McCartney and Chris Isaak. Tickets start at $19. *
April Schedule
Take cover from April showers and grab your tickets to one (or more) of our spring concerts. For this month's lineup, our venue is hosting the artistic talents of Ben Folds and the Aaron Lewis Acoustic Tour.
Ben Folds – April 11th @ 7:30 p.m.
Planning date night has never been easier. Bring your special someone to experience the music of Ben Folds, an artist deemed one of our generations' most influential musicians. On the latest stop of his "In Actual Person Live for Real Tour," Folds flexes his natural talents with solo piano and orchestral performances. This trained musician is famous for his genre-bending discography, featuring pop albums infused with his concerto for piano and orchestra. Listening to the hits that soared to the top of the Billboard classical and classical crossover charts, you'll understand why he's been invited to perform with some of the world's greatest symphony orchestras. Don't miss your chance to see music history in the making. Tickets start at $39. *
Aaron Lewis The Acoustic Tour – April 27th @ 7:00 p.m.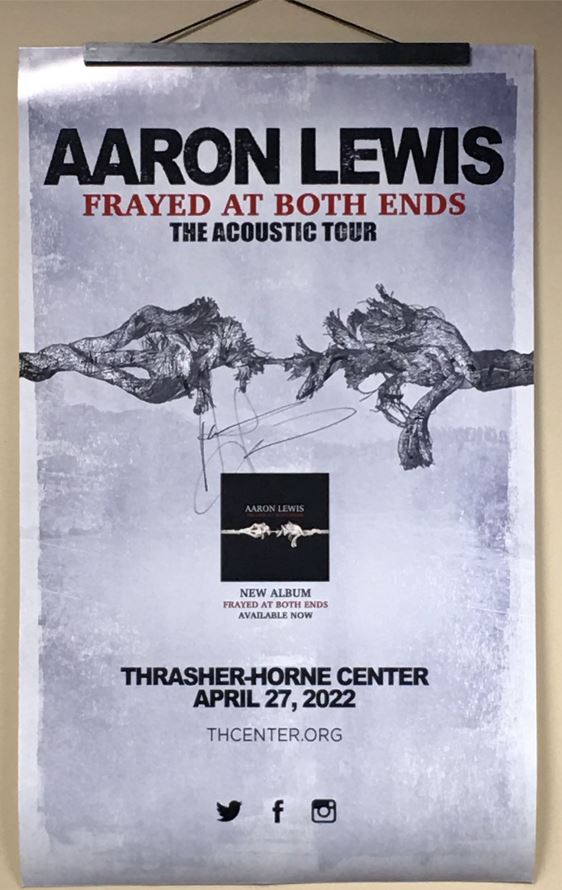 If you're looking for music with heart and soul, look no further than the "Aaron Lewis: Frayed At Both Ends, The Acoustic Tour." Inspired by the sounds of his childhood in Springfield, Vermont, and his grandparents' vast collection of country 8-track tapes, Lewis returned to his roots for his #1 Billboard Country Album debut "Town Line and Sinner," as well as Billboard's #1 Hot Country Song debut "Am I The Only One." Not only has this multi-platinum artist collaborated with big names such as George Jones and Willie Nelson, but he's made an impressive name for himself by putting a traditionalist brand on his outlier country. Experience the workingman's country star at his most personal and unplugged as he performs his most intimate album to date. Tickets start at $39. *
May Schedule
With summer around the corner, things are heating up at Thrasher-Horne. Get ready to dance to the beat of our May performers, The Oak Ridge Boys.
The Oak Ridge Boys – May 12th @ 7:30 p.m.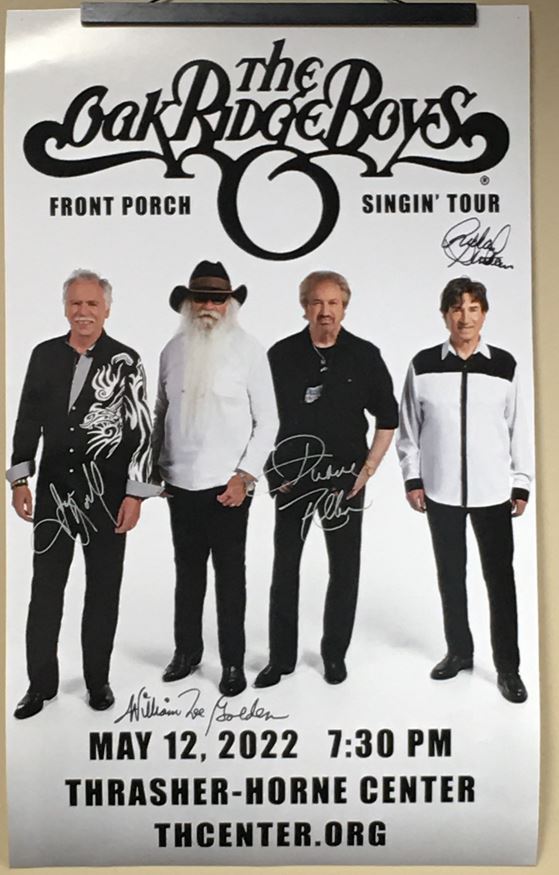 Listen to songs that make you feel at home as fans gather around for The Oak Ridge Boys' "Front Porch Singin' Tour 2022." The four-part harmonies and upbeat tunes of this iconic band have resulted in dozens of country hits and a number one pop song, as well as Grammy, Dove, CMA, and ACM awards. Their string of hits includes the Country-Pop chart-toppers "Elvira," "Bobbie Sue," "Dream On," "Thank God for Kids," and many others. Whether you've been a life-long fan or recently discovered their distinctive sound, make sure you secure your spot to see The Oak Ridge Boys rock the city of Jacksonville. Tickets start at $29. *
For more information on Thrasher-Horne's upcoming events and live music shows, visit our events page. Make sure to check back each month as we update our event calendar with entertainment for all ages.
*Plus applicable fees. Pricing subject to change.