Summer may be wrapping up, but the season for memorable musical performances is just getting started! The Thrasher-Horne Center in Orange Park, just outside Jacksonville, has an exciting lineup of concerts and shows coming up this fall. From country music to classic rock, there's something for everyone to look forward to. Check out some of the upcoming highlights.
Colt Ford and The Lacs 
Sep 1, Fri 7:30 PM 
Get ready for some southern rock and country rap when Colt Ford and The Lacs take the stage. Colt Ford is known for blending country and hip-hop sounds, while The Lacs are a country rap duo originally from Georgia. This double bill promises a high-energy show full of their chart-topping hits and infectious beats.
Top of the World – Carpenters Tribute 
Sep 9, Sat 6:00 PM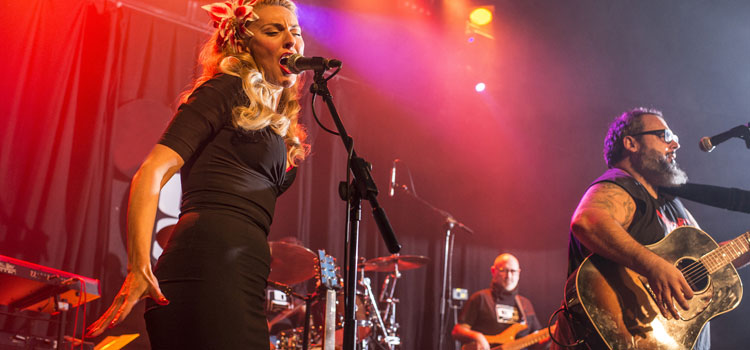 Relive the classic sounds of The Carpenters with the tribute concert Top of the World. Hear all of the chart-topping hits like "Close to You" and "We've Only Just Begun" performed live by the talented tribute band. You'll be transported back to the melodic 70s as they recreate Karen and Richard's layered harmonies and timeless songs.
Roots and Boots Tour – Aaron Tippin, Colin Raye, Sammy Kershaw
Sep 15, Fri 7:30 PM
Country music fans can catch the Roots and Boots Tour featuring three hitmaking artists: Aaron Tippin, Sammy Kershaw and Colin Raye. They'll take you through nostalgic country tunes like "Kiss This," "She Don't Know She's Beautiful" and "Love, Me." Get ready for a charming night of storytelling and four-part harmonies from these legendary vocalists.
Plain White T's
Sep 23, Sat 8:00 PM 
Pop-punk favorites Plain White T's will liven up the stage with their energetic vibe and infectious songs. Best known for their hit "Hey There Delilah," the Grammy-nominated band has an array of upbeat alternative rock in their catalog, including "Rhythm of Love" and "1, 2, 3, 4." Sing and dance along to these fan favorites.
Disney Junior Live on Tour: Costume Palooza
Oct 1, Sun 4:00 PM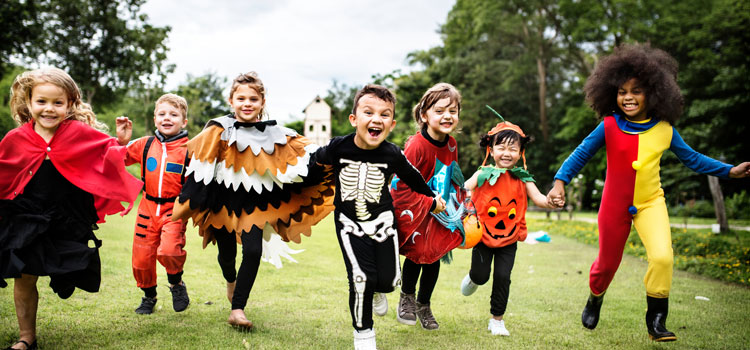 Bring the kids to the three-time Pollstar nominated Disney Junior Live on Tour: Costume Palooza, featuring Mickey, Minnie, Goofy, Doc McStuffins and more. These beloved characters will sing, dance and interact with fans at this engaging musical production filled with Disney Channel stars. It's an exciting experience for preschoolers and families to see their favorite toons come to life.
Rock the Box 3 with Aaron Lewis and Joshua Henry
Oct 7, Sat 7:30 PM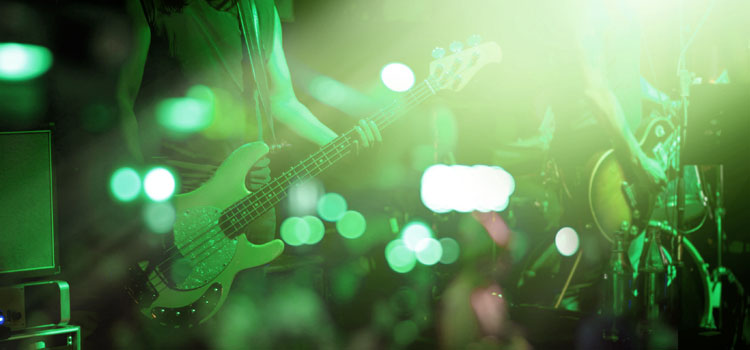 St. Michael's Soldiers presents Rock the Box 3, a Free Night of Music for our Heroes with up to two free tickets available for Troops and veterans, hospital/front line workers, first responders, teachers and linemen. On stage, you'll catch singer-songwriter Aaron Lewis of the rock band Staind and powerhouse Broadway performer Joshua Henry, both performing to support those who support our community.
Lonestar
Oct 20, Fri 7:30 PM 
Hear the nostalgic country-pop harmonies that Lonestar is known for. With mega hits like "Amazed," "I'm Already There" and "No News" under their belts, this multi-platinum band continues to draw crowds. Get ready for their catchy, romantic tunes and smooth four-part harmonies all night long.
Newsboys 
Oct 21, Sat 6:00 PM 
The Newsboys bring their signature high-energy Christian pop rock to the stage. This Grammy-winning band has been sharing their faith through music for over 30 years, pumping out hits like "God's Not Dead" and "We Believe." Expect an inspirational night filled with uplifting messages and praise-filled singalongs.
Billy Ocean
Oct 25, Wed 7:30 PM
Sway along to Billy Ocean's soulful tunes and Caribbean flair. The British R&B legend is known for 80s classics like "Caribbean Queen" and "Get Outta My Dreams, Get Into My Car." His standout voice has endured for decades, and he'll transport you back in time with his catalog of nostalgic hits.
Warrant
Nov 3, Fri 7:30 PM 
Rock out with 80s metal rockers Warrant as they play their catalog of arena rock anthems. Behind hits like "Heaven," "Down Boys," and "Cherry Pie," this glam metal band helped define the genre. Hear their catchy guitar riffs and melodic vocals live and loud.
Piolo Pascual
Nov 18, Sat 7:00 PM 
International pop sensation Piolo Pascual from the Philippines takes the stage. Often called the "Ultimate Heartthrob," Pascual is known for his acting and chart-topping music across Asia. Don't miss the chance to enjoy his smooth vocals and onstage charisma.
Three Dog Night and Chris Trapper
Dec 1, Fri 7:30 PM 
Three Dog Night brings their stellar hits catalog to the stage. Chart-toppers like "Joy to the World" and "Mama Told Me (Not to Come)" made them one of the most successful bands of the 60s and 70s. Close out the year by singing along to their timeless hits.
With this amazing lineup, there's something fun for every taste at the Thrasher-Horne Center this fall. Get your tickets and calendars ready for unforgettable concert experiences, just a short drive from Jacksonville. It's going to be a season packed with fantastic live music and entertainment. Which show are you most excited for?