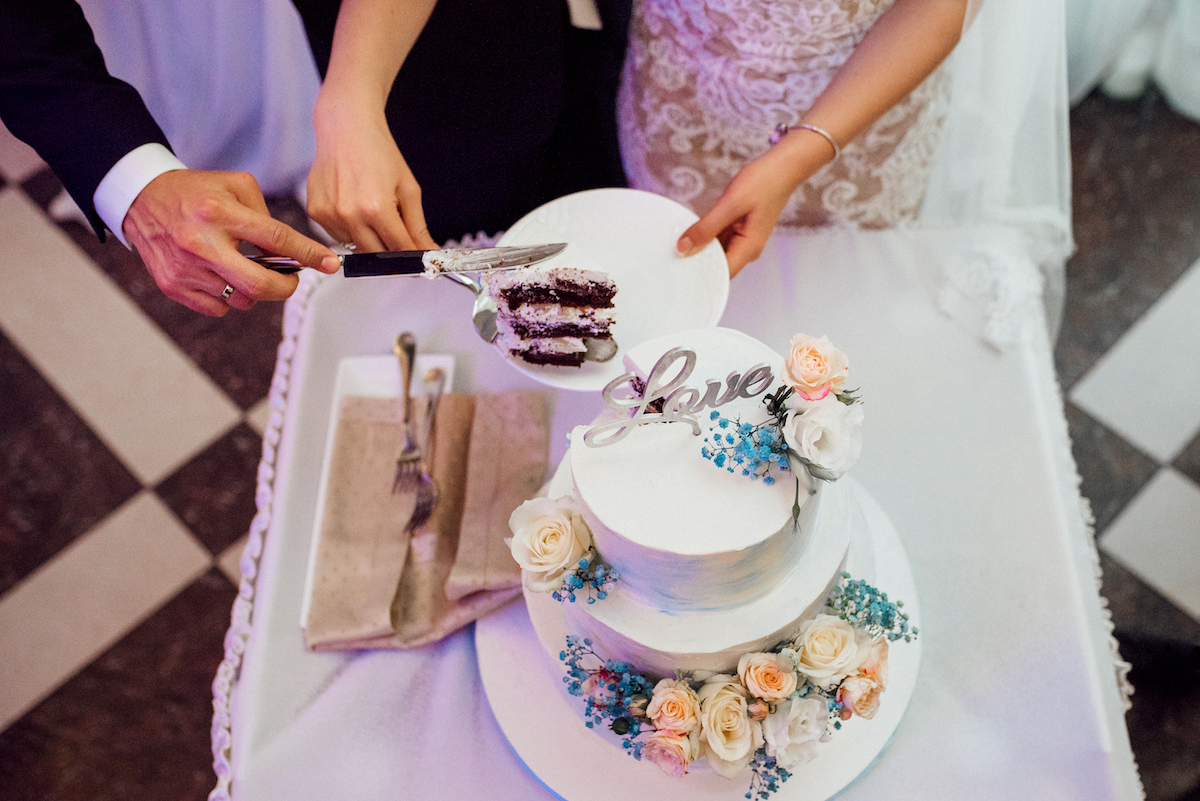 Traditionally, weddings have taken place on Saturdays, but there are plenty of reasons to hold a weekday wedding, instead. Here are eight of them.
#1 Affordable Wedding Venues and Reception Centers
If you're planning a wedding on a budget, then a weekday wedding can be ideal. Because Saturday is the most popular day of the week to get married, this can translate into the most expensive, as well. That's because, when vendors are more in demand, they may charge more for the exact same services. 
If you'd like to save even more money, consider scheduling your wedding on a day during the week in the off-season. Because most couples get married some time between May and October—or schedule the ceremony around Valentine's Day or Christmas—you may be able to most cost effectively plan a wedding on a budget during the week in an off month. 
The money you save could go towards your ideal honeymoon, be used as part of a down payment on a house, or just stay in your bank account.
#2 Dream Venues and Vendors
If you've got your heart set on a particular venue and certain vendors (florists, cake designers, photographers, wedding planners, and so forth), you'll almost certainly be able to secure their services for an earlier date if it's scheduled during the week. In-demand venues and vendors can be booked for many months (even years!) in advance on the weekends.
This can be especially important if you'd like to get married fairly quickly, but it's a benefit that can be enjoyed on just about any timeline. A note about vendors: because many of them can have hectic weekend schedules, they may take a certain day of the week off, perhaps a Monday. Be sure to look into that for more seamless wedding planning.
So, during the week, you can benefit in two key ways: quicker and easier scheduling at a better price!
#3 Not Everybody Wants to Be "Traditional"
If you'd like to hold a one-of-a-kind wedding ceremony and reception, you may not necessarily be embracing everything that is considered conventional. You might want to face your guests during the ceremony; create a signature drink for a toast; invite people in the reception to share their favorite bride and groom stories; and so forth.
Because a weekday wedding is less typical, it can also be more memorable. For a unique touch, consider choosing our art galleries for your wedding reception venue.
#4 Intimate Atmosphere 
Overall, Saturday weddings have the potential for the largest guest list. But, if you're planning an intimate ceremony, that may not matter to you. For a weekday wedding, just check with the people who absolutely must be there and, if a date during the week works for them, you can plan a beautifully intimate wedding.
#5 Easier Airfare and Lodging Availability
Flights and hotel reservations can become booked up more quickly on the weekends, which means that your out of town guests will have a wider range of options on a weekday—and probably at a better price. So, your wedding on a budget can also extend to lower costs for guests who need to travel, too.
#6 Target a Special Date
As just one example, if you met your future spouse on a certain date of the year, you may want to honor that by holding your wedding on that exact same day. When you're open to the idea of a weekday wedding, you can do exactly that.
#7 Extend into the Weekend
If friends and family members that you don't get to see often enough are coming to your wedding, then you could get married on a Thursday, for example, and then spend a long weekend showing them the sights and just enjoying their company. 
#8 Preventing Scheduling Conflicts
Weekends can be the busiest time of the week for many people, which means that some people who'd want to attend your wedding may have another event on their calendars. Maybe they can change it or maybe they can't. Because weddings are traditionally held on Saturdays, it isn't unusual for someone to receive invites to two different wedding ceremonies and receptions on the same day, especially during the wedding season.
Perfect Compromise for Some Couples
If one of you likes the idea of a weekday wedding but the other one has reservations about the idea, consider a Friday ceremony. You may be able to receive some of the benefits without going too far off of the beaten path.
Affordable Wedding Venue: Thrasher-Horne Center
If you're looking for five-star service in a beautiful, surprisingly affordable weekday wedding venue, then we invite you to consider Thrasher-Horne Center, located on the scenic campus of St. Johns River State College. Hundreds of couples from the Jacksonville, Florida area and region have chosen to do exactly that—and here are our wedding packages.
We've got five suites that can be configured and customized to your unique vision, making our Center ideal for a wedding ceremony and as a wedding reception venue, as well as for a rehearsal dinner. Space can be configured for intimate ceremonies as well as lavish events. Plus, our professional on-site staff is here to help you create your dream wedding and reception—along with memories to last a lifetime.
Pricing includes custom setup of furniture, with a variety of seating options and the breakdown included. Each suite features independently controlled lighting and sound, and we offer plenty of flexible catering options (including the ability of you to choose your own). There's plenty of free, conveniently located parking; on-site security is available; and WiFi is also available. Photo backdrops include our gorgeous grand lobby staircase and landscaped waterfall area. Plus, the peaceful campus offers plenty of natural beauty.
If you're just beginning to plan your wedding or if you're ready to reserve a date for your ceremony and/or wedding reception venue, please call our Rental Coordinator at 904-276-6815, extension 2, or send us an email.