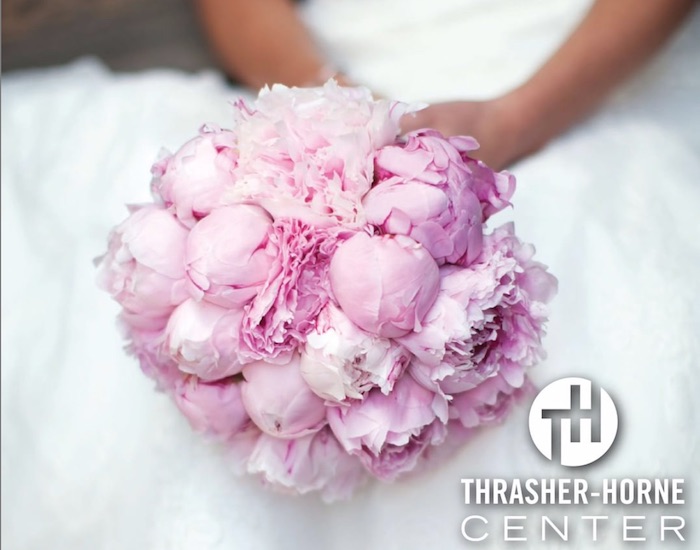 It's easy to get so swept up in all of the excitement that surrounds wedding planning that you take your eye off of your budget. According to the WeddingWire Newlywed Report, about half of the couples it surveyed ended up spending more on their weddings than they had planned to. Couples had expected to pay approximately $16,000, but spent about $29,000. How does this happen, and how can you have a wedding on a budget? Let's take a look.
How you may be spending too much.
Your guest list is growing.
There are two ways to approach the guest list: Think of everyone who could possibly be included and then figure out what that would cost, or figure out how many guests you can afford and then decide who's on the list. The second option, of course, is the best way to stay on budget.
Guest lists can easily blow up over time. Inviting your next-door neighbor leads to inviting the neighbor across the street, or including one important business associate leads to including your entire office. The next thing you know, you're throwing a lavish party for scores of acquaintances who really don't need to be there. Remember—every guest increases all kinds of costs, from food and drink to the size of the venue you'll need.
You hesitate to negotiate with vendors.
"Negotiating" doesn't mean asking for a discount, although that may be the ultimate outcome of negotiations. What it does mean is being honest with vendors about your budget, carefully reviewing every line item on an estimate, and not being afraid to ask vendors to work with you to achieve some savings.
Start with some homework: Research what costs are in your area for catering, flowers, musicians and more before you approach any vendor for a quote. That way, you'll have an idea fairly quickly whether an estimate seems way out of line. Be sure to also let vendors know how much you've budgeted for their services. If they balk at your budget, ask them to go over their estimates with you to see if there are things you can forego or pare down, and don't be afraid to ask them if they're willing to compromise. Some vendors may simply not be able to stay within your set budget, and that's okay. Thank them for their time and move on to the next vendor on your list.
You're trying to please everyone.
There are plenty of ways this can go wrong and cost you a lot of money. Maybe your future mother-in-law has waited years for her child to have the kind of wedding extravaganza she's seen all of her friends' children have and a cheap wedding venue just won't do. Perhaps your best friends are pushing you for a destination wedding in an exotic locale. Or maybe there's a cousin with a high-end catering business (with prices to match) and you'd cause a family rift if you didn't use her services.
Sometimes you just have to hold your ground. It may take some time, but you'll have to help bring others around to your way of seeing things. (Or maybe you'll just have to deal with family and friends wedding drama, which isn't uncommon.) This is your wedding and your day, and it should be what you want. If you try to please everyone, you may be left as the only one who isn't pleased!
You can't say no to upgrades.
Every wedding vendor wants their business to succeed, so it's natural for them to make an attempt to upsell you on a few items. Resist the temptation to be too quick to accept a vendor's recommendation of special extras, no matter how great they sound. Ask yourself if you really need to customize absolutely everything, have a top-shelf bar, or have that extra hour of a photographer's time. Reining yourself in on extras can go a long way toward controlling your total costs.
You overlooked some expenses.
You don't want to be caught off guard when you're suddenly faced with expenses you didn't take into consideration when setting your budget. Here are a few costs you may not have thought of yet:
Tips: You'll need to tip some of the people providing services, such as delivery staff, your hair stylist, and your officiant. Several other types of vendors, such as bartenders and DJs, may or may not include a tip on their invoices, which is one reason why you should read all the fine print in contracts before you sign them. If you're working with a lot of vendors, the total for tips can add up to hundreds of dollars you may not have planned for.
Marriage license: When making your budget, find out what a marriage licenses costs in your area and add it to the list.
Transportation: Will you need a limo or other transportation to make sure everyone gets where they need to be on your big day? Add this to your budget, which should also cover unforeseen events, such as an out-of-town guest who arrived too late to get a rental car or guests who may have imbibed too much and shouldn't drive.
Dress storage and preservation: If you hope to hold on to your wedding dress so that it can be passed down to family members for their future wedding, you'll need professional preservation, which isn't always something that your usual dry cleaner can do properly.
Overtime: When your reception runs beyond the time specified in contracts with vendors, you may be expected to pay overtime fees. Check your contracts beforehand, and set aside some funds in your budget just in case.
You're influenced by social media "perfection."
Of course, you want to impress your guests, have the wedding of your dreams, and come away with stunning photos of your ceremony and honeymoon. But if you're making your wedding plans based on the over-the-top weddings on Instagram, you may be setting your bar too high for your budget. Stay focused on reflecting your own tastes and preferences (and having a great time!) instead of on how your wedding will be portrayed on social media after the fact. Keep a level head on Pinterest, too, where it's easy to be distracted by the latest shiny-thing trends.
Your budget isn't realistic.
It's hard to create a realistic budget when you don't know how much a videographer charges or that a venue may have additional charges for lighting. Start your budget process by listing all of the expenses you can think of, then finding out how much they may be. Online research will give you some starting points, but costs for venues and services vary greatly in different parts of the country and different cities, so learn all you can about prices in your local area.
Once you have some reliable numbers, it's time to look at your finances and then determine a budget range. If local prices have given you sticker shock and made you think an affordable wedding is out of your reach, your next task is to make a list of the items and services that are most important to you. Clear priorities go a long way toward simplifying many decisions.
Where couples wish they'd spent less and more.
The wedding company Zola surveyed more than 700 newlyweds and just-engaged couples on their budgets, according to this article on spending regrets on Brides.com. What they found includes some of what you'd expect and a few surprises, plus one item that made both lists.
Here's what couples felt like they spent too much on:
Flowers and decor
Hair and makeup
Catering
Day-of-wedding attire
Invitations
Here are the top things couples wish they had spent more on:
Videographer
Photographer
A wedding planner or coordinator
Flowers and decor
A DJ or band
You can have a great wedding on a budget.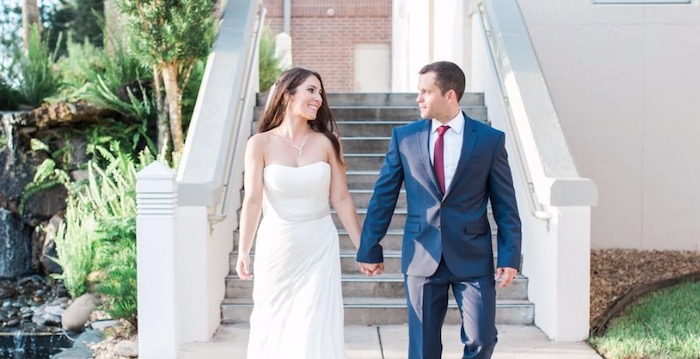 So, how can you set a budget you can live with and stay on track over months and months of planning, scheduling, and making decisions? Here are a few handy tips:
Take advantage of one of the many digital wedding planning tools that include budget calculators and trackers. The Knot Wedding Budget Planner has plenty of useful features, such as insider tips for every expense. WeddingWire also has an app that integrates budget planning with a checklist so that you don't miss payment deadlines or time-sensitive to-dos.
Have a talk with your partner about your big-picture financial goals. Do you hope to be able to buy or build a house someday? Are you planning to have a family or go to graduate school? Put your wedding and honeymoon budget into the context of your overall needs and wants. This will help you stay motivated to stay within your set wedding budget.
Mark a date on the calendar midway through your planning to go back and review the line items in your budget and your list of priorities. As the months go by, some of your priorities may have changed and you may want to adjust your budget accordingly. This can help you save money or at least reallocate some portions of what you plan to spend.
Start with an affordable wedding venue.
One great way to keep expenses in line is to consider a venue that lets you enjoy both your ceremony and your reception in one spot. At the Thrasher-Horne Center, we have a variety of suites to accommodate your wedding in one space and reception in another, making everything easier on you and your guests. You'll also enjoy the services of our event planning experts who will work with you to get every detail just right.
Whether your dream is an intimate ceremony with a few cherished guests or a grand event for 250 guests, the Thrasher-Horne Center is ready to make your dream wedding a reality. Give our Rental Coordinator a call at 904-276-6815, extension 2, or email us to learn more or schedule a tour.