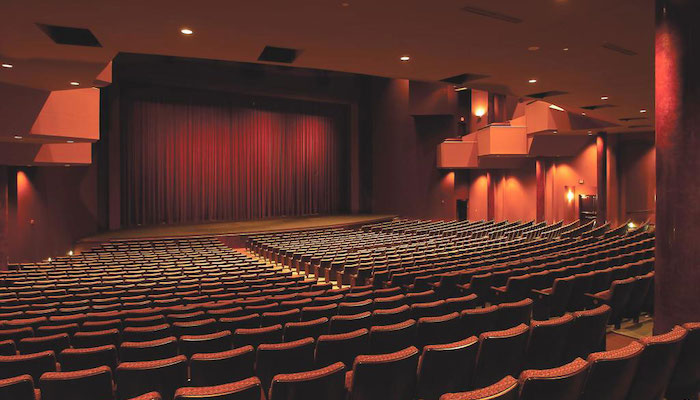 From the bright lights to the big stage, and from the incredible singing, dancing, acting, and more, going to a Broadway production can be an unforgettable experience—and, if you're not entirely sure of proper etiquette when attending Broadway shows, it can also be somewhat intimidating.
With these tips, though, you should be good to go, whether you're attending a show in New York or one of the Jacksonville area Broadway productions held at the Thrasher-Horne Center.
Etiquette Tip #1: Think Business Casual
As Broadway.ShowTickets.com shares, diamonds and furs may be expected at the opera, but it is perfectly acceptable to go business casual at Broadway shows. Yes, some people may wear ball gowns or tuxes, especially on opening nights, but you don't need to feel obligated to do so yourself.
Broadway show venues often crank up the air conditioning, so you might want to dress with that in mind. Some people, in fact, bring along a spare cardigan.
And, it's also important to shower before attending a production. Seats tend to be close together, and few things are as unpleasant during a show as sitting next to someone who headed right from the gym to the production.
Etiquette Tip #2 It's All About the Timing
Theater doors on Broadway typically open about 30 minutes before curtain time. So, check your seat (you can usually find a seating chart online for the theater) and time your arrival based upon your seats. If, for example, you have center seats, arrive as soon as you can so you don't have to crawl over plenty of people to get to those seats. If, though, you have an aisle seat, you might want to sit down about 15 minutes before curtain time, hanging out in the lobby until then. That way, people won't need to crawl over you to get to their seats.
And, don't be late! If you are, you may not be seated until there is a break in the action. In some cases, if you're late, then you may have given up your seat entirely.
Here's another timing tip. Plan enough time to use the restroom before you sit down, because it's important to not get up while the performance is going on. During intermission, if you know you'll need to use the restroom, prioritize that because you won't be the only person there who needs a bathroom break.
Etiquette Tip #3: Minimize the Noise
As an article in NYTix.com points out, when you're watching live performers, it's important to keep as quiet as you can. More specifically, be sure to turn your cell phone off. Putting it on vibrate simply isn't enough during Broadways shows, because it makes that "weird buzzing sound." This means you can't text during the show, either, but that's a good thing for people around you who might be distracted by the light of your cell phone screen.
Try to avoid snacking during the show. The NYTix.com post shares how they've seen people bring hamburgers—and even buckets of Kentucky Fried Chicken—to their seats, with their munching noises becoming quite distracting. What's much better: eating before you come or snacking in the lobby during intermission.
Cover your mouth when you cough or sneeze, and try to minimize the crinkling sounds that are created when you unwrap a cough drop. (Tempting as it can be to unwrap them "S-L-O-W-L-Y," the article shares how this "does not help the situation . . . it's much, much worse." So, it's better if you unwrap a supply of lozenges before the performance begins.
Also, don't talk during the show, not even a "quick whisper," and avoid the temptation to sing along with the big Broadway tunes being belted out on stage. In certain circumstances, of course, performers ask the audience to sing along, but that's the exception to the rule.
Etiquette Tip #4 Use Discretion When Bringing Children
As NewYorkGuest.com points out, some shows are ideal for children, such as The Lion King, Aladdin, and Matilda. And, because being quiet during a show is important, use your judgement about whether or not your child can sit through an entire production without talking or getting restless. Plus, even if your child can sit still that long, you'll want to check out the child-suitability of that production's content. No child under age four, the article says, should be brought to Broadway shows.
Local Jacksonville Area Broadway Shows
Thrasher-Horne Center presents concerts, musicals, and more that you won't find anywhere else in Northeast Florida, performed in a venue like no other. Each seat in our 1,700-seat theater provides an intimate viewing experience. At our website, you can find information and view photos from our past shows, while also getting a sneak peak about upcoming Orange Park Broadway shows.