Do you thrive in front of the spotlight, or do you simply admire watching the arts from afar? Whichever route you choose, Thrasher-Horne Center is your go-to theater for everything from hosting your next production to catching the next Broadway show on tour. Get the rundown on what a venue rental at Thrasher-Horne Center entails and get a sneak peek at the upcoming shows you don't want to miss.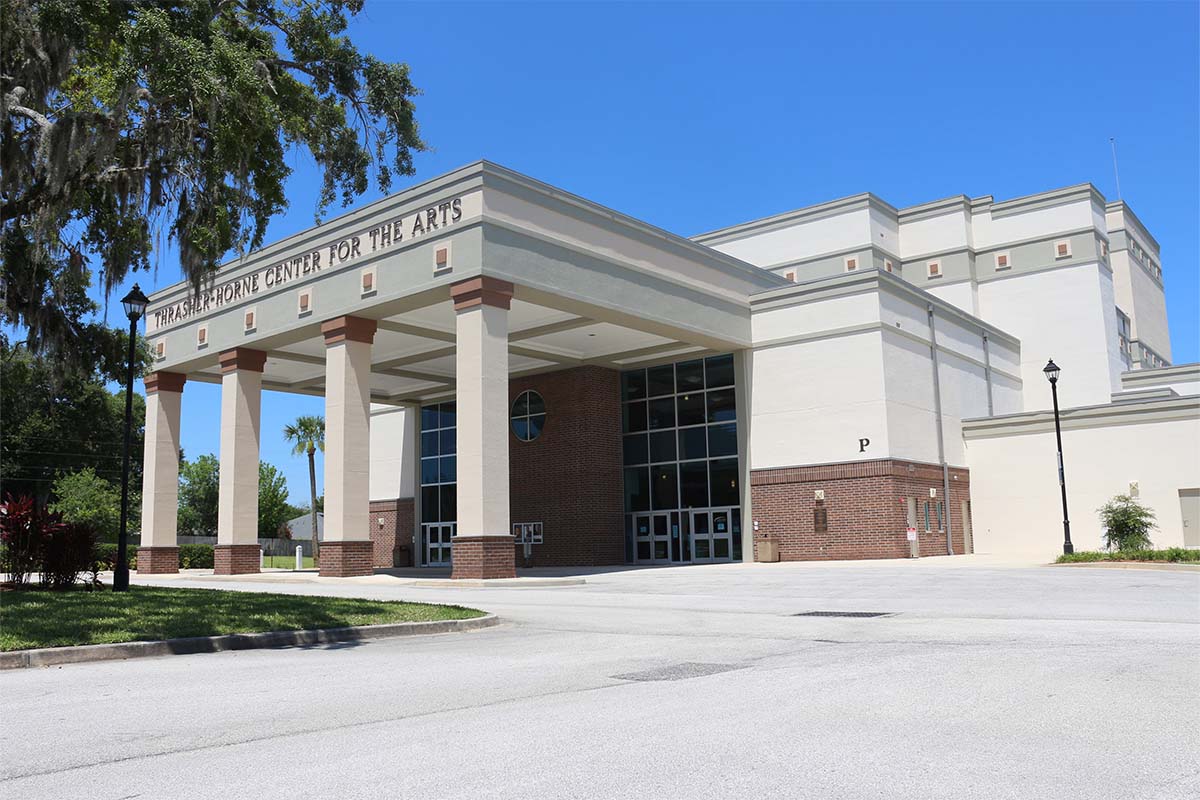 Host Your Next Production at Thrasher-Horne Center
Events are back in full swing, and it's time to start scouting for the right venue for your special occasion. Located centrally between Jacksonville and St. Augustine, and full of modern amenities to amplify the guest experience, Thrasher-Horne Center has become a top pick for theatrical producers and attendees alike. From a small studio stage to the main stage theatre, here are three reasons why Thrasher-Horne Center could be an excellent fit for your next event!
Modern Amenities
From the moment you step foot into the Main Stage theatre, you'll be awestruck by the high ceilings, modern accents, and state-of-the-art amenities. This 1,730-seat venue brings class and elegance to every event with its spacious raked floor level and stadium-style balcony with six private suites.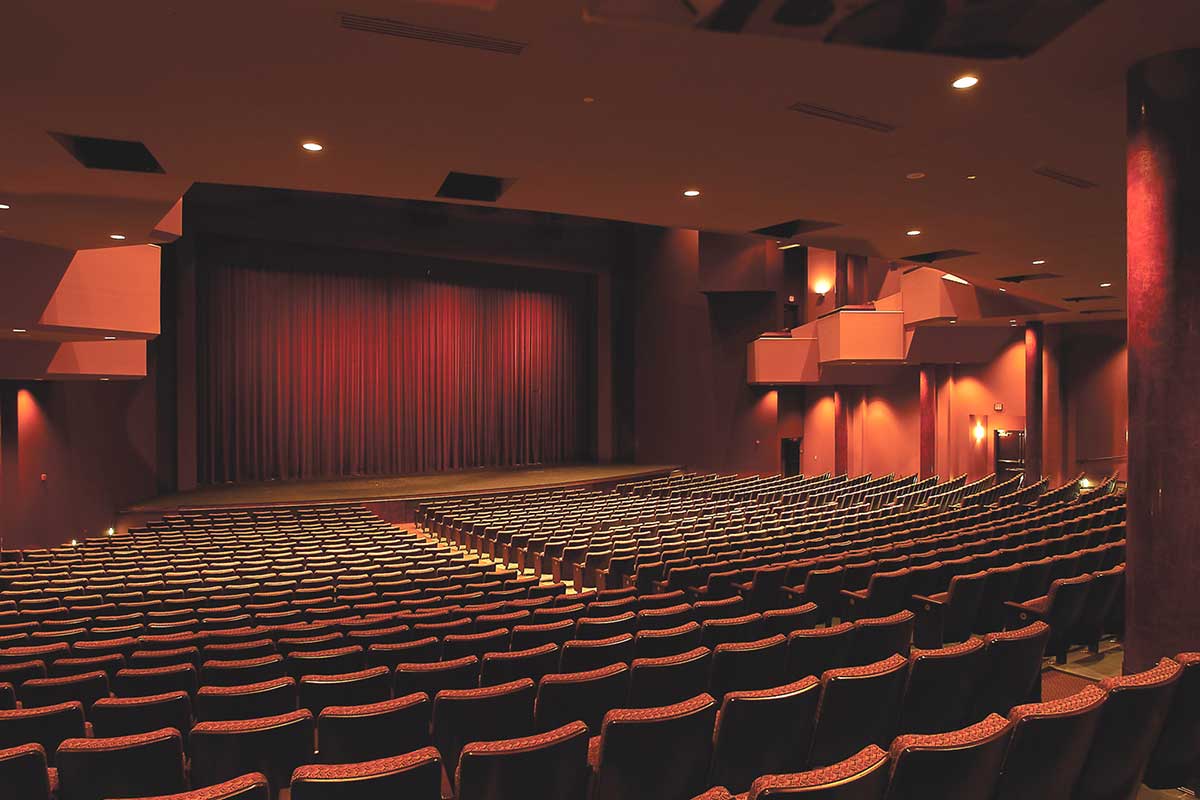 The main stage rental offers full dressing rooms and a green room, two full loading docks, and box office ticket services. And on the night of your event, we'll provide an exceptional house management staff, volunteer ushers, and even concessions. We're confident that with the help of our team, your production will run smoothly from start to finish, so your cast, staff, and guests can sit back and enjoy the show.
Some of the features for the Main Stage include:
Orchestra Lift
Dressing rooms
Dance studio
Draperies
Loading dock
Lighting
Sound reinforcement
Centrally Located Venue
Located in Orange Park, Thrasher-Horne Center is centrally positioned between Jacksonville and St. Augustine, making it a perfect venue for a wide audience. Whether your production is featured for one night or a whole weekend, we have accommodations nearby to keep you close to the action.
In fact, Thrasher-Horne Center partners with neighboring hotels like Hampton Inn and Holiday Inn & Suites to offer discounted stays for guests and staff alike. Simply use the corporate codes below for 15% off your getaway.
Holiday Inn & Suites Fleming Island: 786881263
Hampton Inn & Suites Middleburg: 0003281967
Perfect for Any Occasion
What's unique about Thrasher-Horne Center is its ability to transform for any occasion. From plays, Broadway shows, and dance recitals to award ceremonies, graduation, and competitions, this North Florida venue is versatile, to say the least.
The sizable stage, ample seating space, and production capabilities can make your event one for the books. And if you're looking to downscale, we offer the Studio Stage, equipped with reconfigurable lighting, seating, and staging to fit your event needs. Both stage options at the Thrasher-Horne Center provide a personal, intimate setting while accommodating hundreds of attendees.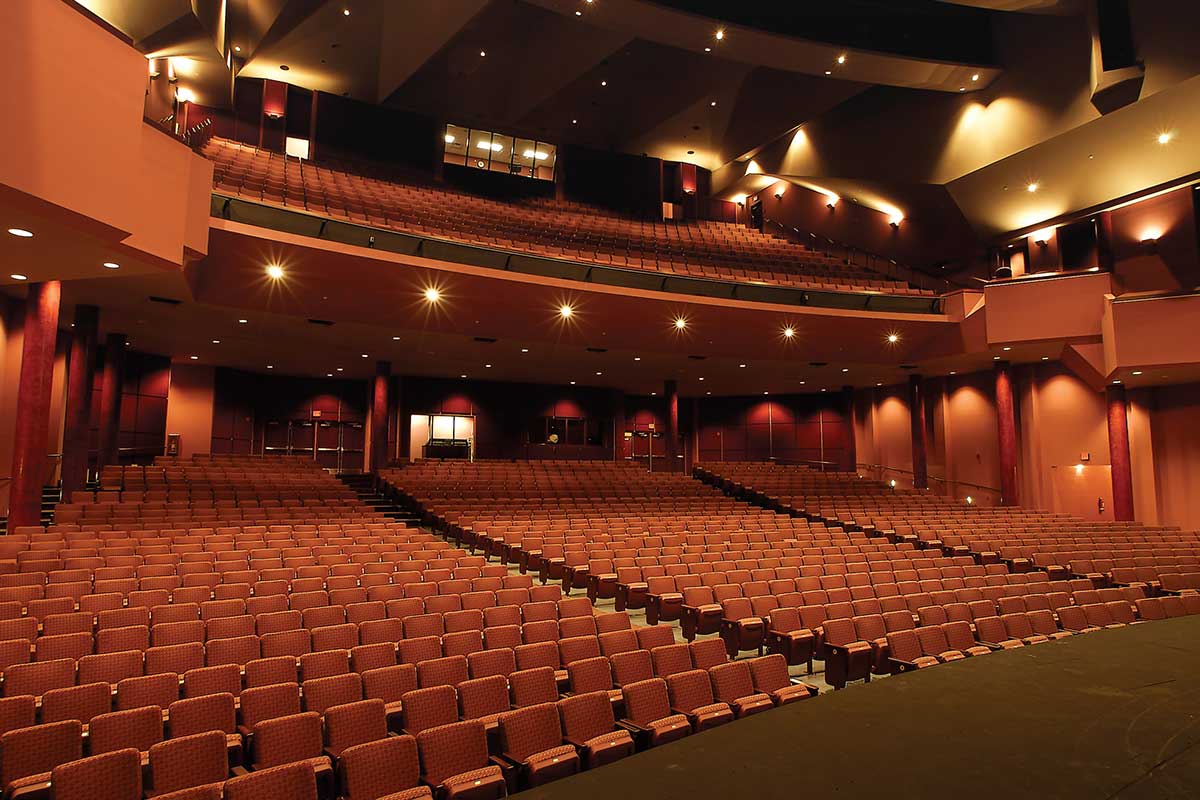 Upcoming Events to Attend at Thrasher-Horne Center
Take the back seat and attend a show instead of directing one. Thrasher-Horne Center features nationally touring Broadway productions, concerts, and comedy shows each season. We invite locals and visitors alike to explore the arts that come through Orange Park. Check out these three upcoming shows that will leave you wanting more.
The Nutcracker
A staple production during the holiday season, The Nutcracker makes its way to Thrasher-Horne Center on December 10th through 12th. Whether it's your first or tenth time experiencing this beautiful ballet piece, you'll always be swept away into a winter wonderland with holiday classics like Sugar Plum Fairy.
Shen Yun
Transport yourself to the vibrant world of Chinese culture. Shen Yun beautifully blends a mix of large animated backdrops, unique lighting, and an eclectic selection of performances to amaze the audience from the second the curtains unravel. Prepare to be amazed and experience the new lineup of dances, musical numbers, and songs of Shen Yun this year.
The Electric Light Orchestra Experience
Experience pop-rock from a new angle at the Electric Light Orchestra Experience. This one-of-a-kind musical extravaganza features 16 musicians ranging from electric guitarists and drummers to vocalists and violinists. Relive the good ol' days with your buddies and sing along to old-school hits like "Don't Bring Me Down" and "Evil Woman." Tickets for this musical performance start at just $19.
Whether you're front-and-center on stage, behind the curtains, or in the crowd, Thrasher-Horne Center welcomes you to experience an event to remember. Find out how we can help you host your next event or check out our upcoming events page to get more details on shows, tickets, and more.