Congratulations! You're getting married. Now that the engagement excitement has fully sunk in, it's time to get cracking on planning your dream wedding (YAY!).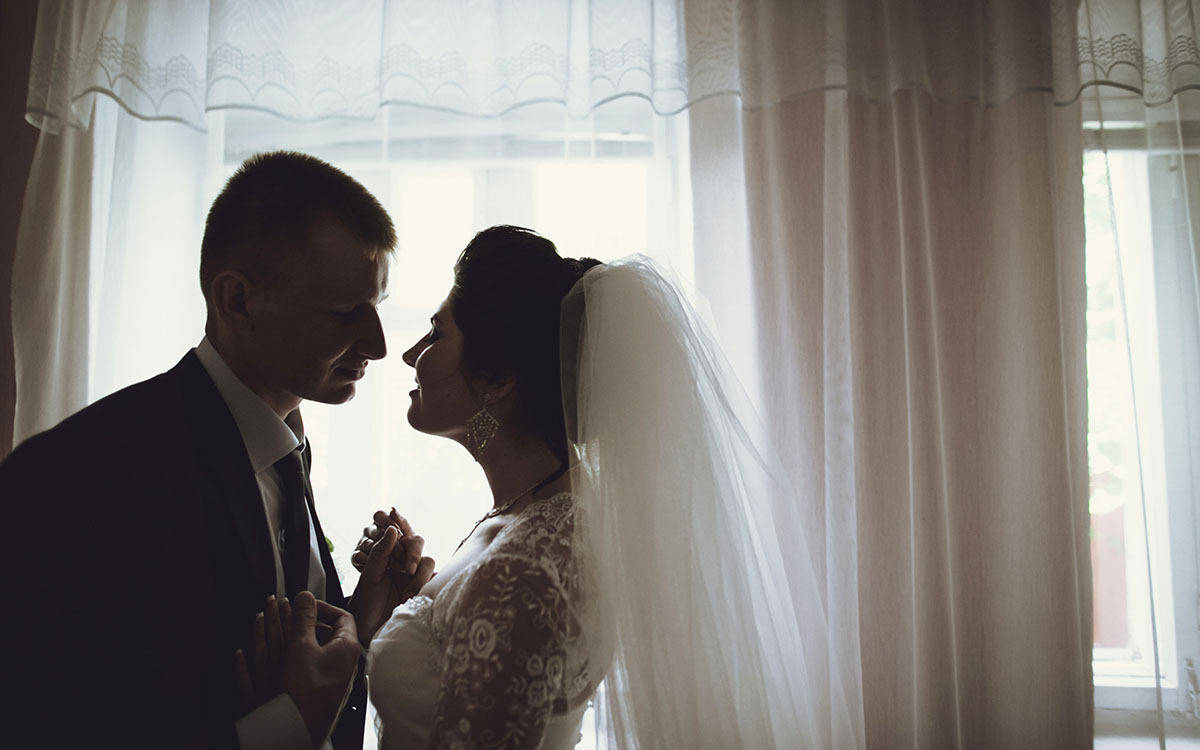 Of course, there are a lot of things that lead up to your big day, like the engagement photos, engagement party, the bachelor and bachelorette party, etc., and while all those pre-wedding events are fun – they have little to do with the actual process of planning your dream wedding.
Below, we tell you the most important aspects of the wedding planning process to help you stay organized and on-task, while still having a ball!
Wedding Planning at the 10-12+ Month Mark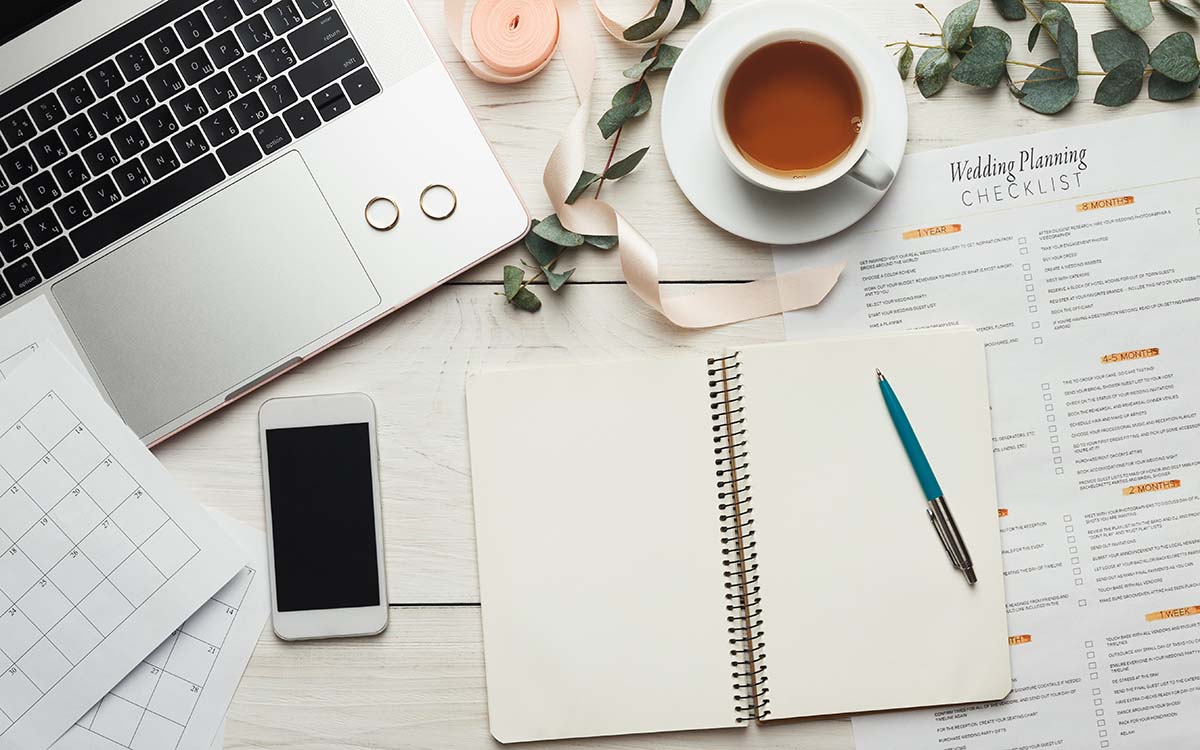 This is probably the most fun time in the wedding planning process because much of it revolves around looking at all kinds of inspiration for your dream wedding!
But, before we get ahead of ourselves, let's talk logistics…
Budget
Ah, the wedding budget; the usual thorn in every couple's side when planning their dream wedding. But do not fret – whether you're on a bougie budget or your finances fall a little flat, we can provide helpful wedding planning tips for any budget!
But, first things first: You and your fiancé need to take a detailed look at your current finances and determine what kind of a dream wedding budget you can realistically bring to the table (or should we say altar?).
Second, you may want to float a conversation past mom and/or dad to see if they have a wedding savings account set aside for you, or if they are planning on contributing any sort of financial gift to the happy couple for their wedding. Of course, these are not the easiest or most natural conversations to have, but important ones nonetheless.
Next, you'll want to come up with a list of dream wedding "must-haves", "nice-to-haves" and "can-live-withouts." This list is really helpful when you need to come back to trimming (or expanding) the budget.
Finally, come up with a preliminary guest list. Start broad and then you can begin the selection process (if necessary). Wedding Budget Pro Tip: An easy way to trim back on your guest list is to cut out "plus-one" offers, going kid-free, sticking to immediate family and close friends, and setting a limit for friends-of-the-parents.
Setting a Date
Have you always pictured your dream wedding saturated with spring blooms? Maybe you have always envisioned your dream wedding in a winter wonderland. Or perhaps your dream wedding is on a date that is special to just you and your fiancé. Whatever the case, just be sure to consider what weather conditions may come with the time of year you choose, and be sure to have a back-up plan in case inclement weather rears its ugly head. Wedding Budget Pro Tip: Many wedding venues offer lower rates for weekdays/Fridays, as well as less desirable dates, such as Halloween weekend.
Location
Location, location, location, right?! There are a lot of factors to consider when determining the ideal location for your dream wedding. Here are a few questions to consider:
Does your dream wedding vision include a destination wedding, a church wedding, a backyard wedding, a botanical garden wedding, or a chic indoor wedding venue with all the bells and whistles? Wedding Budget Pro Tip: If a destination wedding is at the top of your list, research new hotels opening soon near your dream wedding destination. Oftentimes, newly opened hotels have cheaper rates to try and fill their room capacity.
If a destination wedding is an idea you are throwing around, consider who on your guest list may be able to afford the added travel costs and who may not be able to attend.
Finally, what type of location and wedding venue can your budget support?
Wedding Venue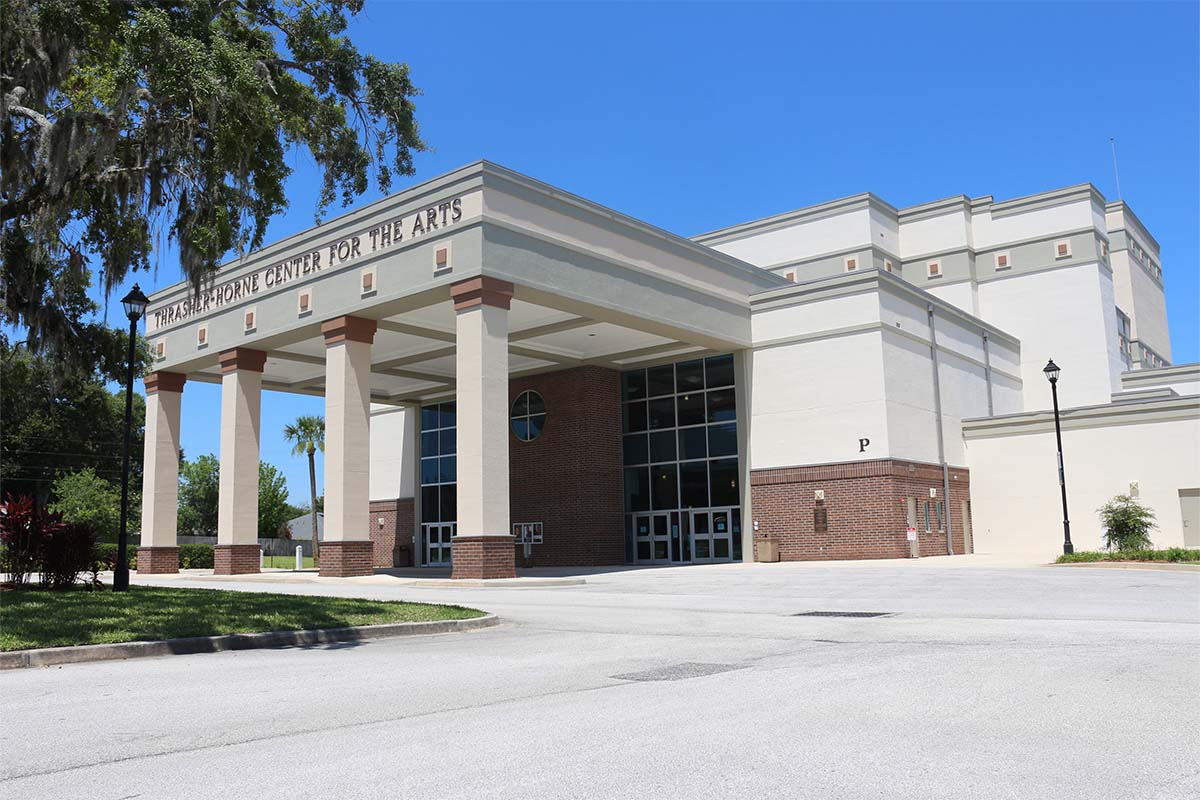 Securing your wedding venue is the absolute top priority when starting your vendor selection process, since venues have the longest wait list. The earlier you can lock down your wedding venue, the better!
Looking for a picturesque venue in the Jacksonville area? With its elegant chandeliers and elegant design, Thrasher-Horne Center's Conference Center provides a picturesque backdrop for wedding receptions up to 240 guests. The Conference Center lends itself well to exchanging vows in an intimate ceremony, with plenty of beautiful spots to capture timeless wedding portraits you'll treasure forever. 
Theme and Color Scheme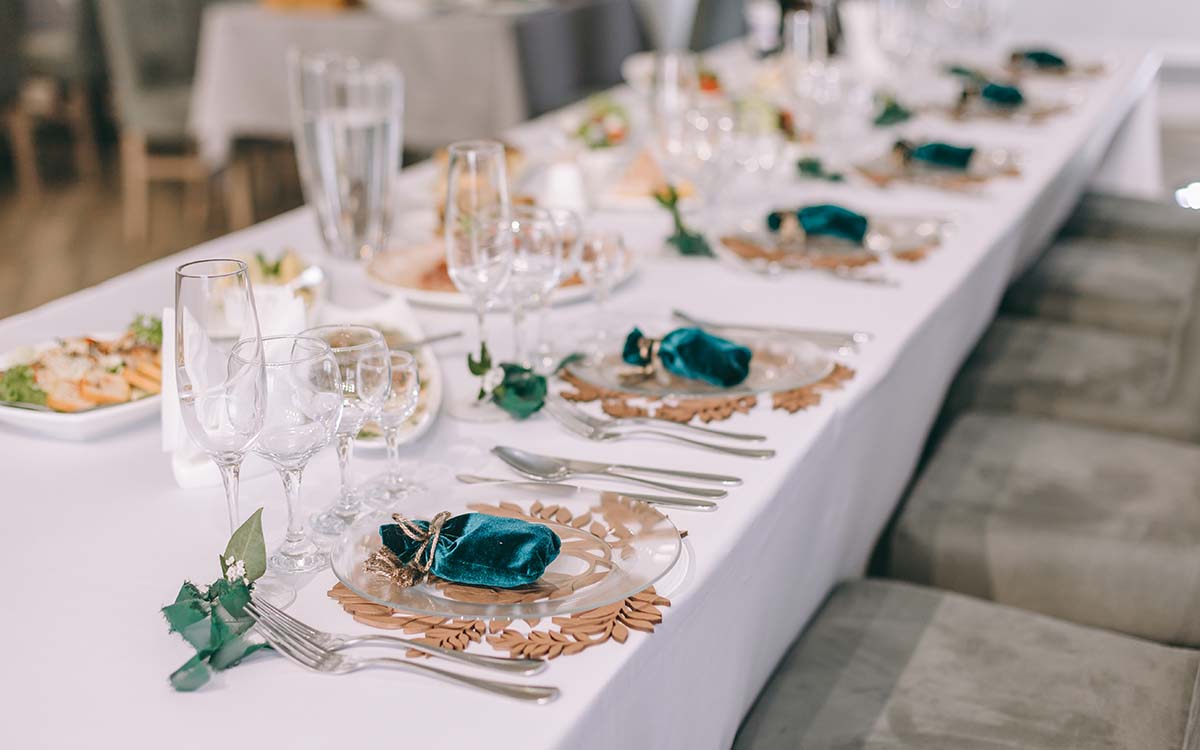 Picking a theme and color scheme might be one of the most fun parts of wedding planning! Will it be Coastal/Nautical, Bohemian, Shabby Chic, Ultra Glam? Pinterest and Instagram are great resources for finding more wedding themes and color scheme ideas, or to hone in on your existing vision!
Wedding Photography Ideas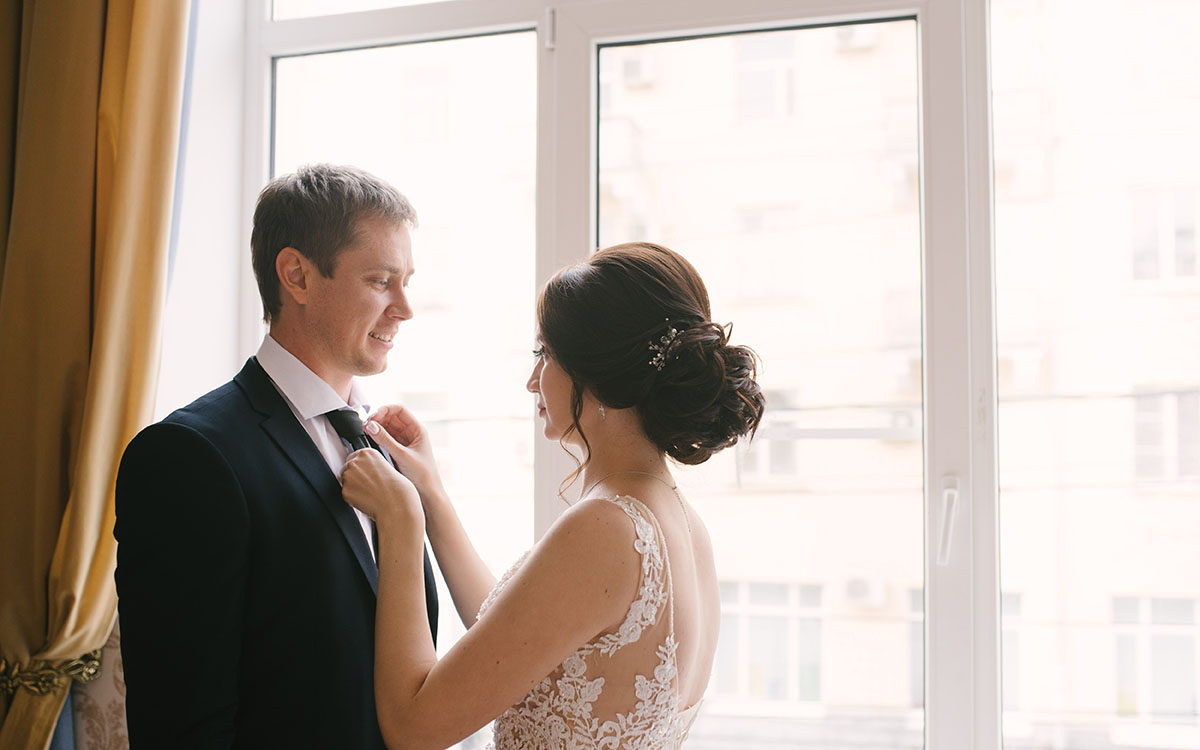 This is another super fun part of wedding planning – scoping out your favorite wedding photography ideas! Start compiling wedding photography shots you really love; aside from happy couple photography ideas, also consider mother/daughter photos, and wedding party pics (don't forget cute photo ideas for the ring bearer and flower girl if you are including kids at your wedding). Also, consider which wedding photos you like best in color and which ones are more powerful in black and white!
Wedding Traditions
Incorporating wedding traditions can really personalize your special day. Here are just a few:
Something Old/Borrowed/Blue
Unity Candle
Unity Sand
Wedding Advice Box/Book
Washing Feet of the Bride/Groom
Wedding Party Selection and Requests
Choosing your wedding party is fun, but it can also be stressful – especially if you have budgetary restrictions. However, once you have decided who you want to be in your party, it's time to lock those lucky few down! Locking down your wedding party early makes life a lot easier because now you can pick and choose what and to whom to delegate out tasks.
Wedding Planning at the 7-9 Month Mark
A lot of couples tend to kick the can down the road when it comes to choosing wedding vendors, but it's best to lock down your dream wedding vendors ASAP or risk losing them (or worse – scrambling at the last minute and having to settle for whoever is still available!).
Aside from the wedding venue itself, below are the top wedding vendors to lock in as soon as possible:
Wedding Planner
While a wedding planner is not essential, it can be a huge help if you can afford one. Remember, wedding planners do this for a living; they will often plan hundreds of weddings every year, so they know how to get stuff done (and done quickly); plus, they know what problems come up most frequently and how best to deal with them.
Caterer
When it comes to planning a memorable wedding, the food is just as important as the venue you choose! Start the selection process by vetting your top three preferred catering companies. If they aren't what you thought or they end up being out of your budget, you still have time to vet your back-ups.
Another reason to lock in a caterer early is if your dream wedding is very tightly centered on a theme. If you express this to the caterers early on (prior to scheduling a taste testing), it gives them time to create very special and unique food options that fit your theme.
Photographer/Videographer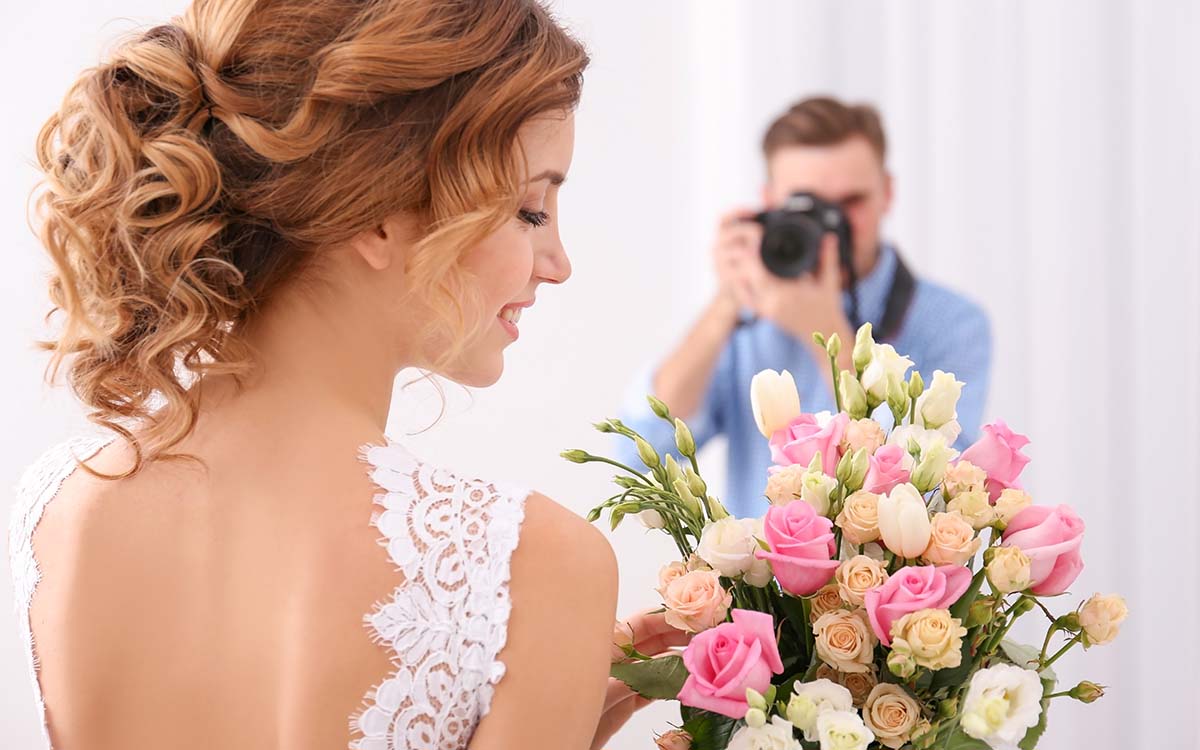 When choosing a wedding photographer (and possibly a videographer), it's important to do your research and make sure that their photographic eye, editing style, and wedding shots are in-line with the vision you have for your wedding.
If you trust the vendor straight away after doing your preliminary research and want to hire them, great! But, if you are still a little uncertain or you just want to be a little extra particular to make sure you get the exact shots you want, then it's a good idea to schedule a meeting early on, so you can share your vision with them. If it's not a good fit, you still have time to vet other wedding photographers/videographers.
In many cases, couples will hire more than one photographer for their wedding. Simply put, it's very difficult for one photographer to be everywhere at once (especially when it comes to snaps of the bridal party getting ready vs the groom's party). If your budget permits, consider hiring more than one photographer.
Wedding Budget Pro Tip: Consider who you may already have at your disposal with great photography (and possibly even videography) skills. Perhaps it's a cousin, co-worker, family friend, etc. Feel free to ask if they would be willing to lend their expertise on your big day (if they are not on the guest list, using a free meal as leverage could help seal the deal).
Cake (and Desserts)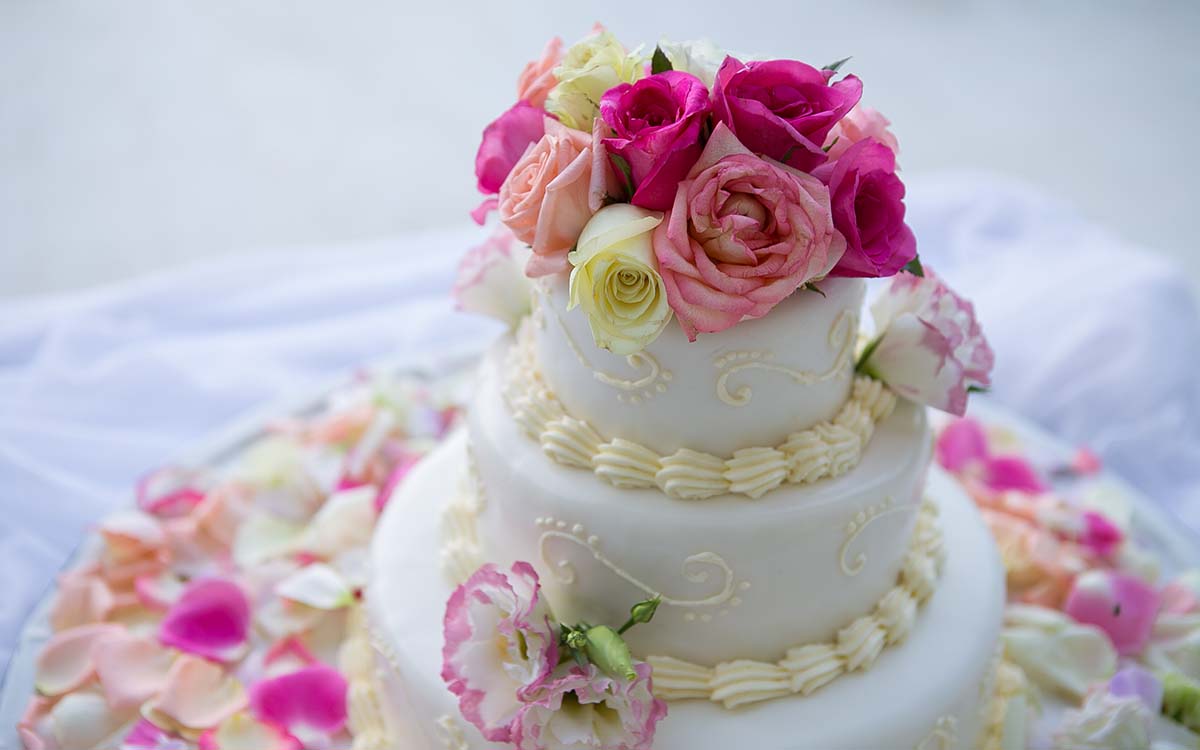 Since most caterers stick to culinary creations and not breathtaking bakery, you'll want to lock down your cake and dessert vendor next. Again, if you are adhering to a strict theme for your dream wedding, it's important to let the bakery know that ahead of time so they can come up with some creative confections that match your motif.
Wedding DJ or Band
Because what's a celebration without music?! When it comes to planning your dream wedding, keep in mind that in most cases it's much easier to book a DJ than a band; so if your heart is set on a particular band, the sooner you reach out, the more likely you'll be able to snag them for your wedding.
Whether you are hiring a band or a DJ, it's a good idea to give them some direction on songs you definitely want played and ones you definitely don't.
Officiant
It's pretty hard to get married if you don't have someone to marry you, right? Start early on your hunt for the right officiant for your dream wedding. This is especially important if you are having a religious ceremony since the church oftentimes requires a series of interviews and pre-marital counseling prior to agreeing to performing the ceremony.
However, if you are not going the religious route, you can have anyone who has been ordained by the powers of the internet officiate your ceremony. This could be a stranger, a family member or a close friend.
Bartender
Wherever your dream wedding location happens to be, it's important to know if a bartender will be provided for your reception, or if you need (or want) to use your own. You'll also want to determine if your budget permits for an open bar, limited open bar or strictly cash bar.
Again, if you are adhering to a theme for your wedding, it's a good idea to let the bartender(s) know this in advance so they can concoct some custom cocktail ideas for you to check out! Or you can come up with your own set of wedding cocktails, like a bridal bellini, an Apple of My Eye appletini or a Marry Me margarita!
Wedding Budget Pro Tip: If your wedding location permits, you could use a responsible party to pour/provide basic drinks, like beer, wine, and/or adhere to a short list of approved easy cocktails. Oftentimes, someone you know will provide this service on-the-cheap knowing that the tips are where they make their big money. It's also a good idea to provide your bartender of choice with some attire guidelines that fit with your wedding aesthetic.
Wedding Planning at the 4-6 Month Mark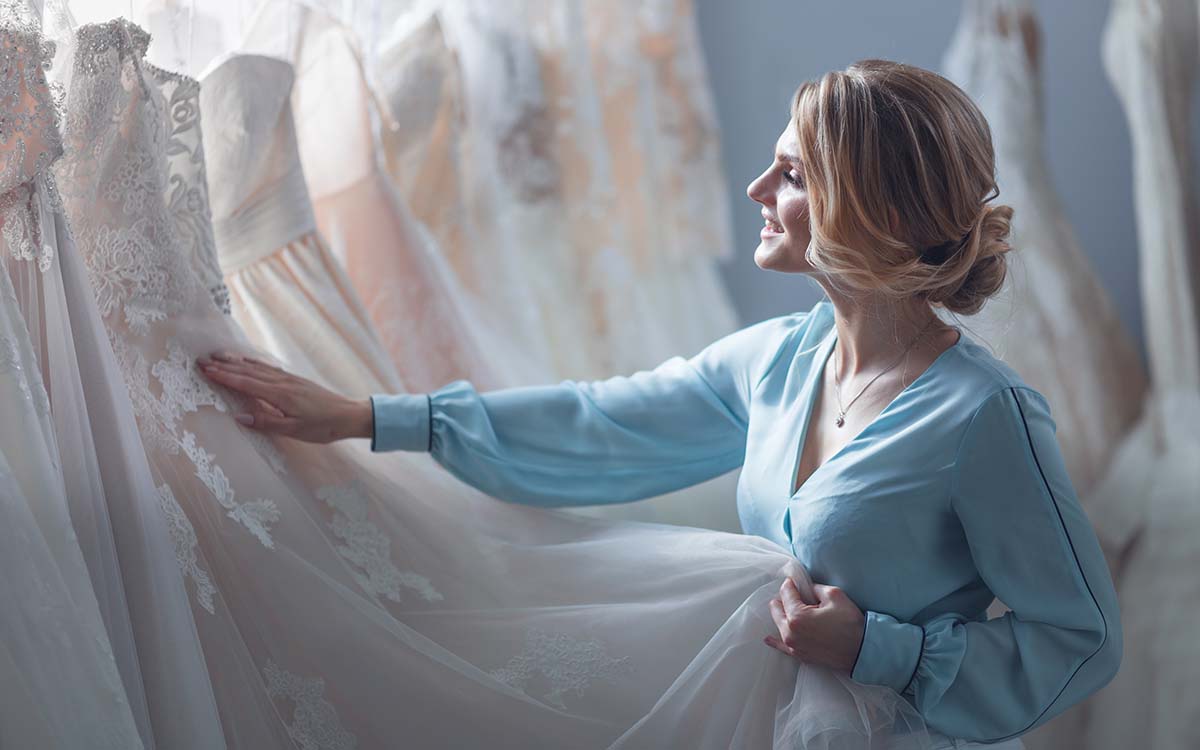 Attire
At the 4–6-month mark of planning your dream wedding, it's important to choose your wedding dress, tuxes and bridesmaid dresses right away. This is especially important for the bridal party, as their attire is typically purchased and not rented, so they will need time to get their measurements and place their order early in case there are any order/shipping delays (or for all those bridal party procrastinators who wait until the last minute).
Guests
The next step early in this process is to finalize your guest list. Make your final cuts, but remember that not everyone you invite to the wedding will be able to attend, so it's okay to have a little wiggle room on your invite list, especially for guests who are not likely to attend given geographical or familial distance.
Save the Date
Next, you will want to design and order your "Save the Date" invites. "Save the Date" invites are typically sent between the 3–4-month mark.
Invitations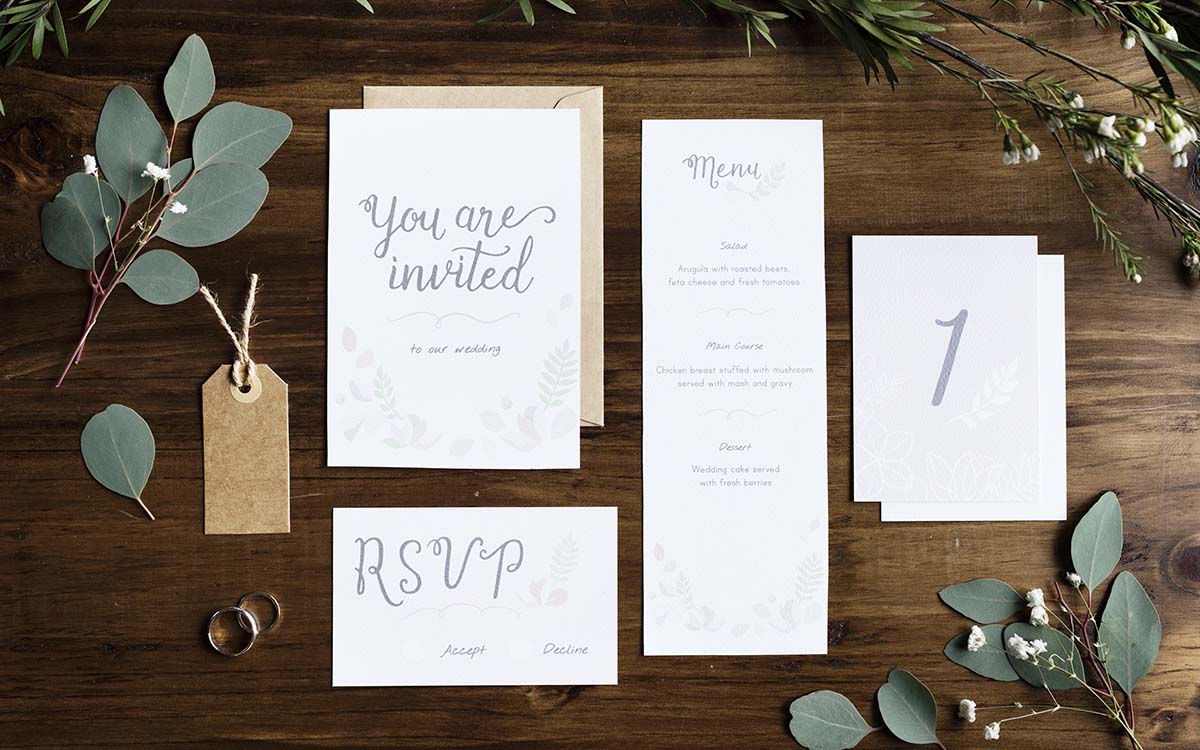 At the 4-6-month mark, most couples design and order their wedding invitations. Invitations are then usually mailed out 1-3 months in advance of the wedding date.
In addition to the name of the bride and groom, as well as the wedding date, it's also important to include the name and location of the wedding venue, pertinent information regarding lodging and transportation, and food option selections if needed. Sometimes couples also include a spot for a song request, a wedding hashtag idea, or a piece of wedding advice.
Florals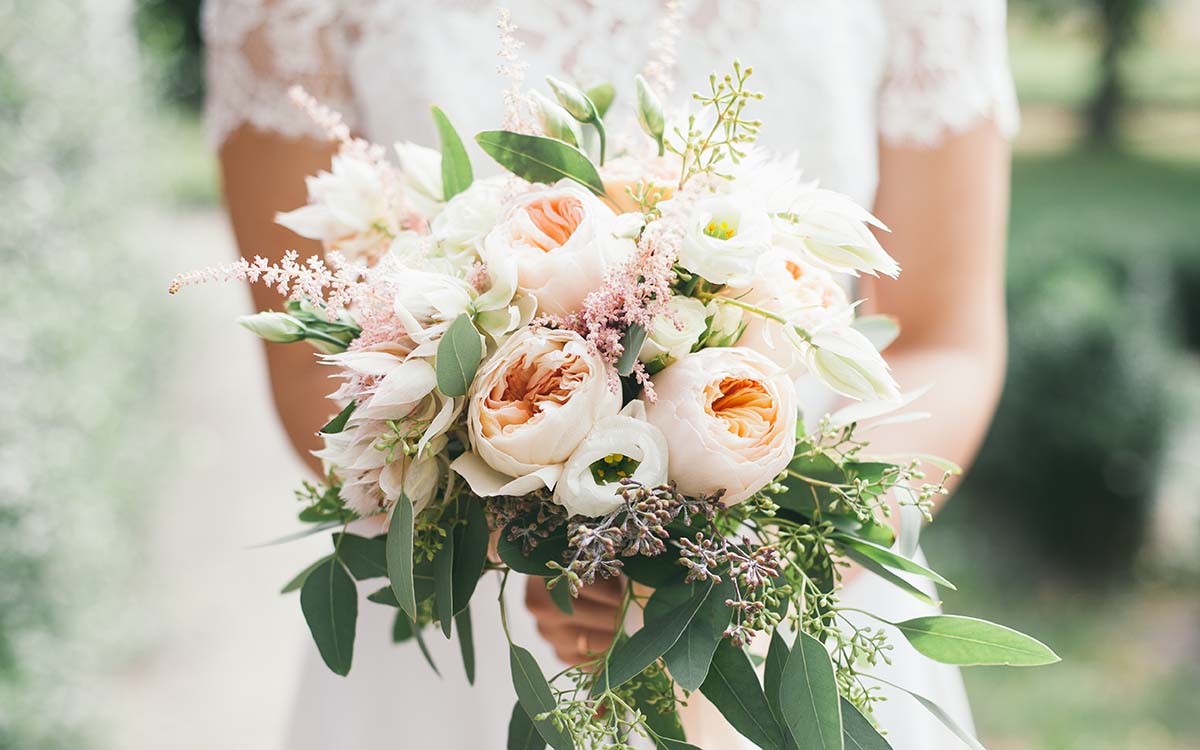 Wedding planning during the 4–6-month period also includes selecting your florals. For many brides, this is not just limited to the bridal bouquet, but also includes bouquets for the bridesmaids, as well as corsages for the groomsmen, mothers and fathers of the happy couple. Additionally, florals often play a large role in the wedding centerpieces and overall aesthetic of the décor.
Wedding Budget Pro Tip: You can save a pretty penny on florals by purchasing your own at a local farmer's market. Just be sure to do your research ahead of time to know what floral options you'll have during that time of year. Be sure not to get your florals too far in advance either – a day or two ahead of time max. You'll also want to make sure you have enlisted a team of committed handmaidens to help with preparing the bouquets and other floral arrangements for your big day.
Guest Accommodations and Transportation
Typically around month four, lodging and transportation accommodations are made for the guests.
When making lodging arrangements, it's important to select more than one hotel (if possible). Oftentimes the couple will choose one hotel that's on the pricier side and one that's on the more economical side. However, another thing to consider is including at least one hotel that is pet-friendly to ensure that guests with furry friends who do not have at-home care accommodations for their pet(s) can still attend your wedding.
If the wedding venue doesn't have enough parking, you might also want to think about providing your guests with transportation to and from the event. Couples frequently reserve special transportation, such as a party bus or a limo, just for the wedding party.
Bride/Groom Accommodations and Transportation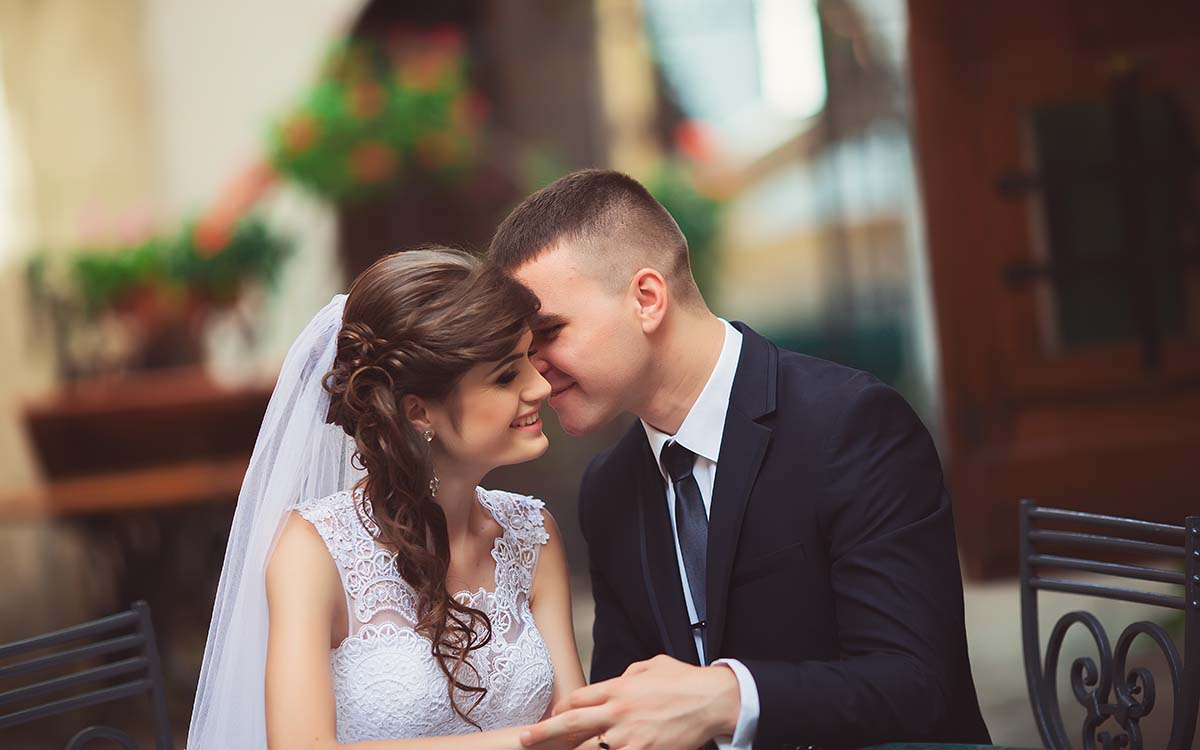 You'll also want to consider making lodging and transportation accommodations for yourselves. Some couples want to stay in a hotel with their guests and keep the party rolling, while others prefer to book a quieter and more intimate hotel or B&B.
Keep in mind, lodging is not only for after the wedding, but before as well. While some couples may choose to get ready at the wedding venue itself, others choose to get ready at their hotel or B&B. Either way, it's a good idea to scope out the site and give your photographer the location, so you both can start thinking about great backdrops for pre-wedding photos.
Lastly, you'll need to decide if you will be using your own transportation, or if you will be making other accommodations. Some couples go the traditional limo route, while others opt for transportation via a sports car, motorcycle, vespa, a vintage or classic car, even a boat or a jet ski!
Hair and Makeup Trials
Around month 4, brides usually have their hair and makeup trials. Be sure to do your research ahead of time on what stylists you think will best suit your needs, style and budget. It's also a good idea to bring (or better yet, send in advance) the look(s) you like best for your big day.
Registry
Finally, it's time to make that wedding registry! While some couples go the traditional route with fine China and/or household staples, others register for essentially "gift cards" dedicated to their honeymoon, an excursion or adventure, or a romantic dinner out.
Wedding Planning at the 1-3 Month Mark
Wedding Party/Guest Gifts
It's customary for the bride and groom to give their wedding party a thank-you gift for all their love, support, hard work, and costs incurred as being part of their big day. It's a good idea to order these two months ahead of time to ensure the gifts arrive on-time.
While wedding party gifts are customary, the happy couple can choose if they would like to provide thank-you gifts for their guests, as well.
Seating Chart
Ah, the seating chart; it might be the biggest headache after the budget planning, and while a seating chart is not necessary, most couples choose to do it anyway.
Marriage License
Typically, you will apply for a marriage license in the state which you are getting married. In most cases it's a good idea to apply for a marriage license 2-3 weeks prior to the wedding as some expire in as little as 30 days. Be sure to check into the state and county requirements prior to applying for your marriage license.
Wedding Day Tips
Below are just a few wedding day tips to ensure your dream wedding is as magical and memorable as you always imagined.
Overbudget your time – Plan for extra time for things like special moments with your mom/sisters/bridesmaids, spontaneous photography shots, heavy traffic, etc.
Be Present – It's so easy to get swept up in the excitement and rushing around that you forget to really soak in that dream wedding of yours, so make it a top focus to really be in the moment.
Take Mental Pictures – The photographer/videographer can only capture what they see as important, but you have your own version of what's truly special to you, so when those moments happen, take that cherished mental picture for your memory bank.
Make the Rounds – While a wedding is all about the happy couple, remember that a lot of people spent their time and money to be there for your big day, so be sure to make the rounds and thank your guests for sharing this special day with you.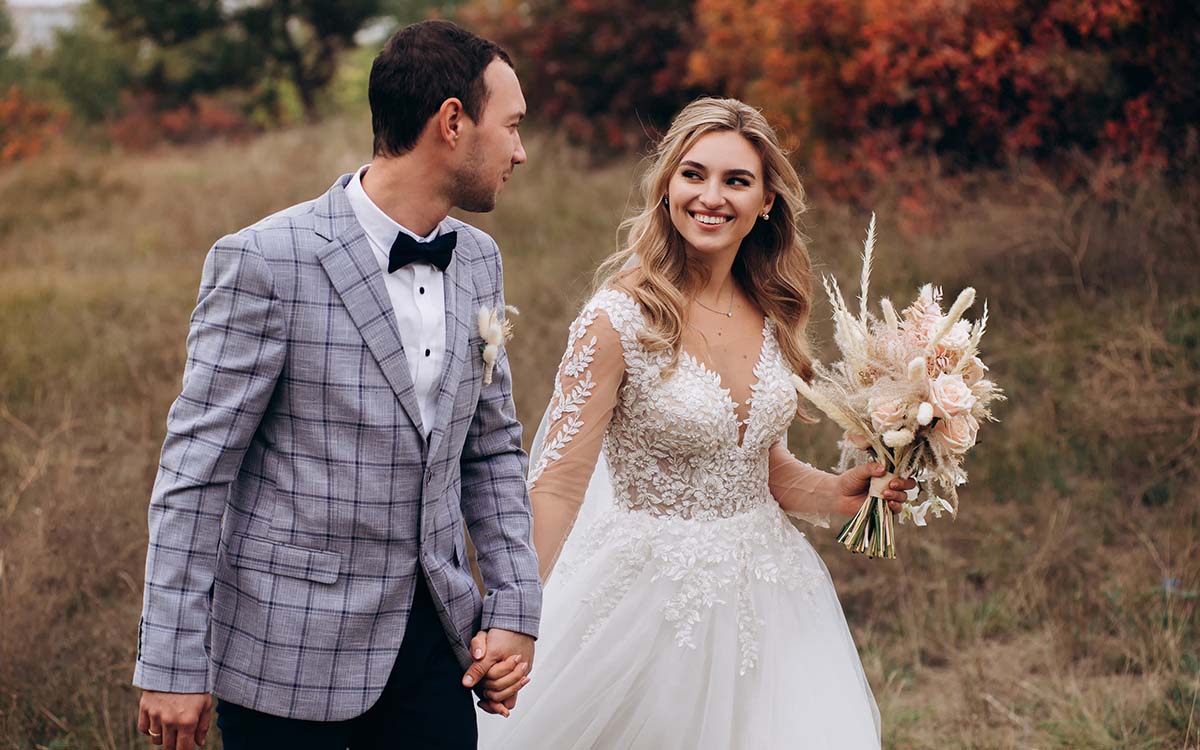 Planning a fairytale wedding is no small feat, but staying organized and getting creative can make your vision a reality. For Florida brides-to-be, the exquisite Thrasher-Horne Center nestled just outside Jacksonville offers a picturesque backdrop steeped in charm and elegance. From stunning chandeliers to elegant design, Thrasher-Horne Center provides a dreamy space for exchanging vows and celebrating with loved ones. For couples seeking a magical wedding destination, this hidden gem venue delivers. Find out more about booking this space for your special day and get one step closer to your happily ever after.