Planning the perfect wedding can be difficult and stressful. Make the whole process easier and more enjoyable with our Wedding Planning Checklist!
They got down on one knee, presented an engagement ring, and asked you a question that changes everything. You may be thinking "What now?" Before you plan forever with the one you love, plan a wedding to start years of happiness on a sweet note.

Whether you've had your wedding color palette picked since you could hold a crayon or the thought of putting together a reception gives you chills, we are here to help. No matter where you are in the planning process, use our wedding planning checklist to relieve stress so you can enjoy your time on your special day.
12 Months Out
Determine Budget: The first step to planning any event is figuring out the limits of your budget. Set realistic expectations and decide which aspects of the wedding you are willing to spend more on and which areas you can afford to make cuts. For example, if you want a small, intimate wedding, you can pay for fewer seats and a smaller venue and spend more on the food and drink options. If you need to adjust your budget throughout the planning process, don't worry – it's normal! This financial plan should serve as a guideline rather than a firm set of rules. 
Decide on a Guest List: We know drafting a guest list can be tricky, but the earlier you set your list the easier it is to plan. When making your guest list, we suggest starting with family members before adding close friends and, last but not least, friends you aren't as close with but would still love to host on your big day. At this stage, you should also decide who you want to give plus ones. While smaller weddings may limit plus ones to married couples, you can offer more seats if you are going to have a bigger venue. 
Set your date: One of the most important decisions you'll make is choosing which day you're going to celebrate every year for the rest of your lives. Set the date early on so you can hire a caterer, book a venue, pick save the dates, and more.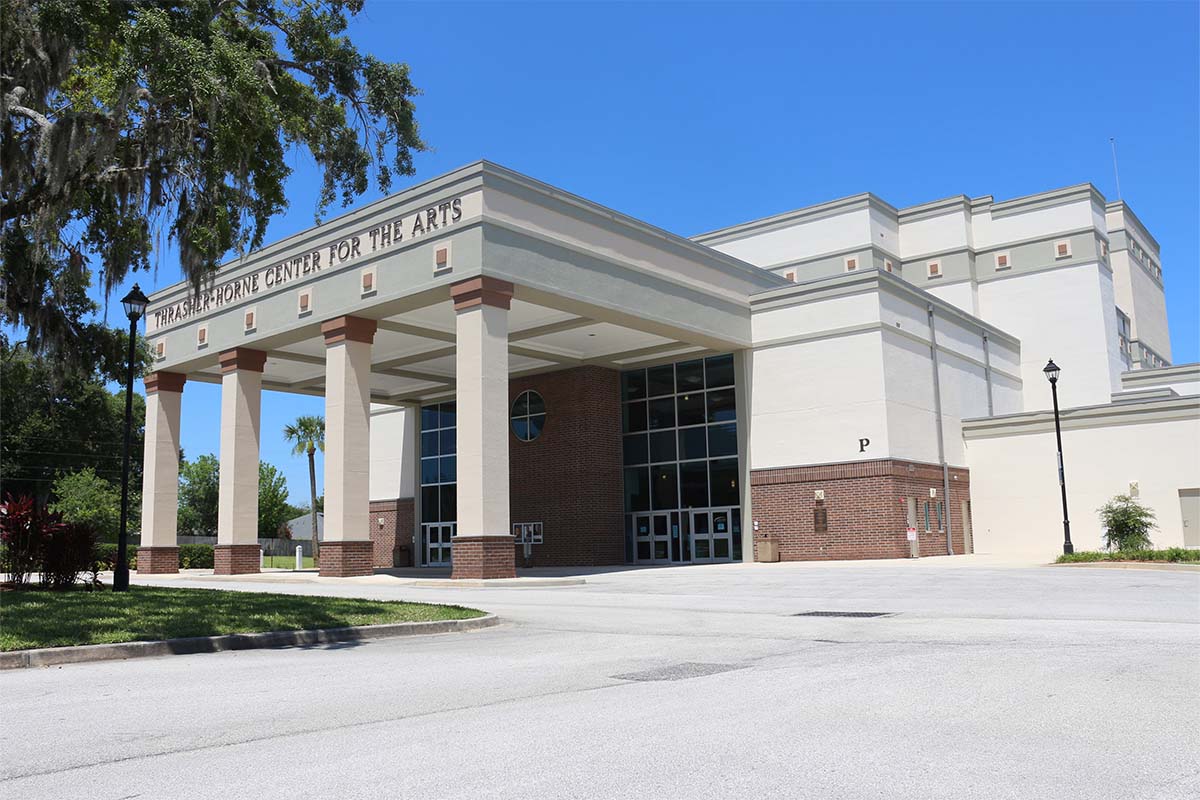 Select the Venue: Once you've nailed down your guest list, you can move on to a more fun decision – the venue! Say "I do" to the venue that meets your location, size, and price needs. There are many affordable wedding venues in Jacksonville that can serve as a beautiful backdrop as you tie the knot. Thrasher-Horne Center has all the event spaces you need for your special day, from a dining room for small parties to a conference center for large weddings.  
Hire a Wedding Planner: We know that wedding planning isn't a walk through the park and down the aisle for everyone. If you have room in your budget for a professional, hiring a wedding planner can make your engagement feel like a honeymoon. Before you decide on a planner, check out their portfolio to see if the events they've done match the wedding style you have in mind. 
Decide Formality & Overall Theme: Whether you want a black-tie dress at a roaring 20s bash or semi-formal attire at a southern ball, your wedding should be exactly the way you always pictured it. When you choose a theme, it's easier to decide on relevant caterers, entertainment, decorations, and more.
11 Months Out
Hire Vendors Who Book Up Quickly: If you have a band or photographer you love, there's a good chance that someone else loves them too and will want them at their event. Book vendors with demanding schedules early, such as bands, photographers, videographers, and DJs. 
Take Engagement Photos: You found the person you want to spend the rest of your life with – it's okay to show off! Not only will engagement pictures capture this unique time in your relationship, but they are also helpful for save the dates, invitations, and wedding websites. 
Select Your Wedding Party: It's time to pick who's going to be by your side throughout your engagement, during your vows, and long after. While couples usually try to have the same number of bridesmaids and groomsmen, you should choose whoever you want to be with you on your big day. 
9 Months Out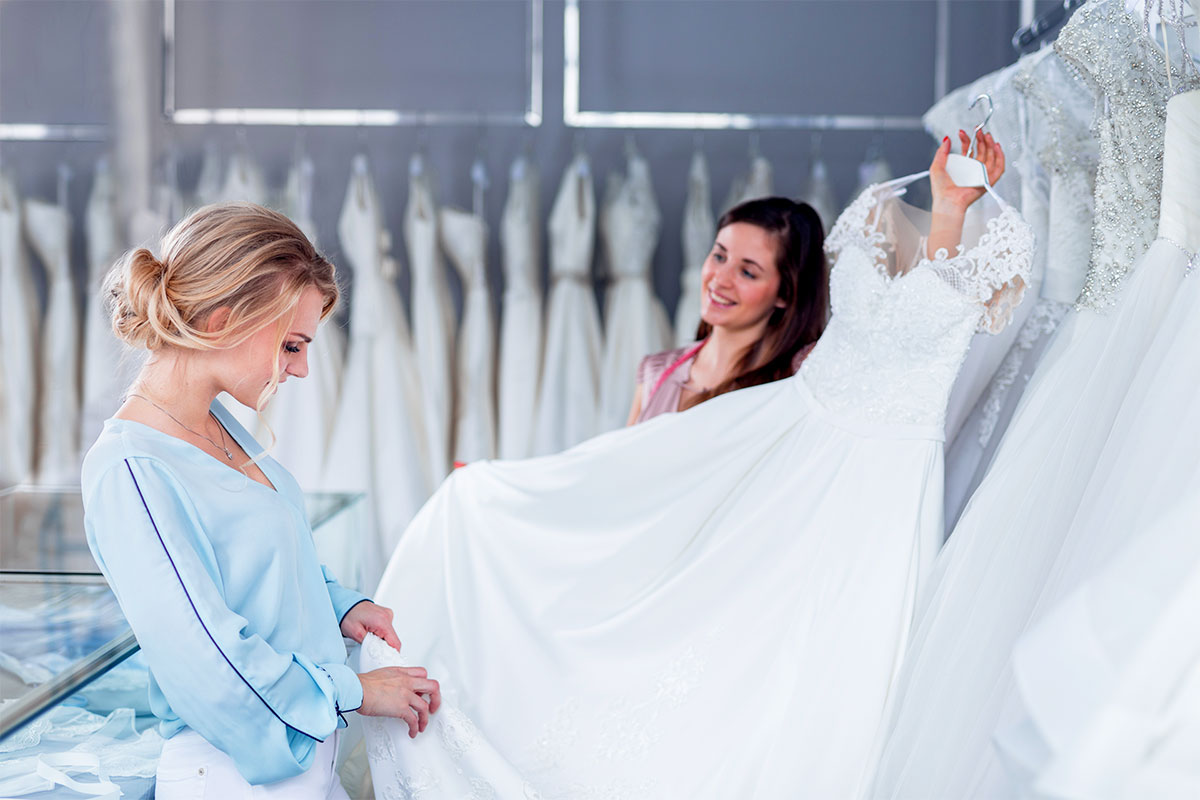 Brides, Buy Your Wedding Dress: Skip the headache and say yes to the dress early so you have time for any alterations you need down the road.
Send Save the Dates: It's time to send your first announcement! Save the dates are essential to giving your guests enough time to make travel arrangements. Make sending save the dates simple by using sites like Shutterfly or Minted to pick the card that matches your vision for the celebration.
8 Months Out
Register for Gifts: Build out your registry with things you are going to need when you are a newlywed. Registries make it easy for your guests to give you something you'll actually want as you enter this new time in your life. 
Select the Bridesmaids' Dresses and Schedule Fittings: Brides, now that you have your bridal party selected, you can move on to a fun task – dress shopping! Don't be afraid to play around with different dress styles, fabrics, and color palettes to make your bridesmaids stand out.
7 Months Out
Order Rental Items: Order specialty items such as chairs, linens, draping, and a dance floor. 
Hire an Officiant: Your officiant is the person who will perform your ceremony and help you start your married life with the one you love. You can choose someone close to you who is ordained or hire a professional.
5 Months Out
Book Honeymoon: It's better to plan your honeymoon early so you can get better prices and have more options. Make your travel arrangements now so you aren't pressured to throw together last-minute plans. 
Buy or Rent the Groom's Tuxedo: When you choose the groom's tux make sure it not only looks good but also matches your dress and overall style of the wedding.
4 Months Out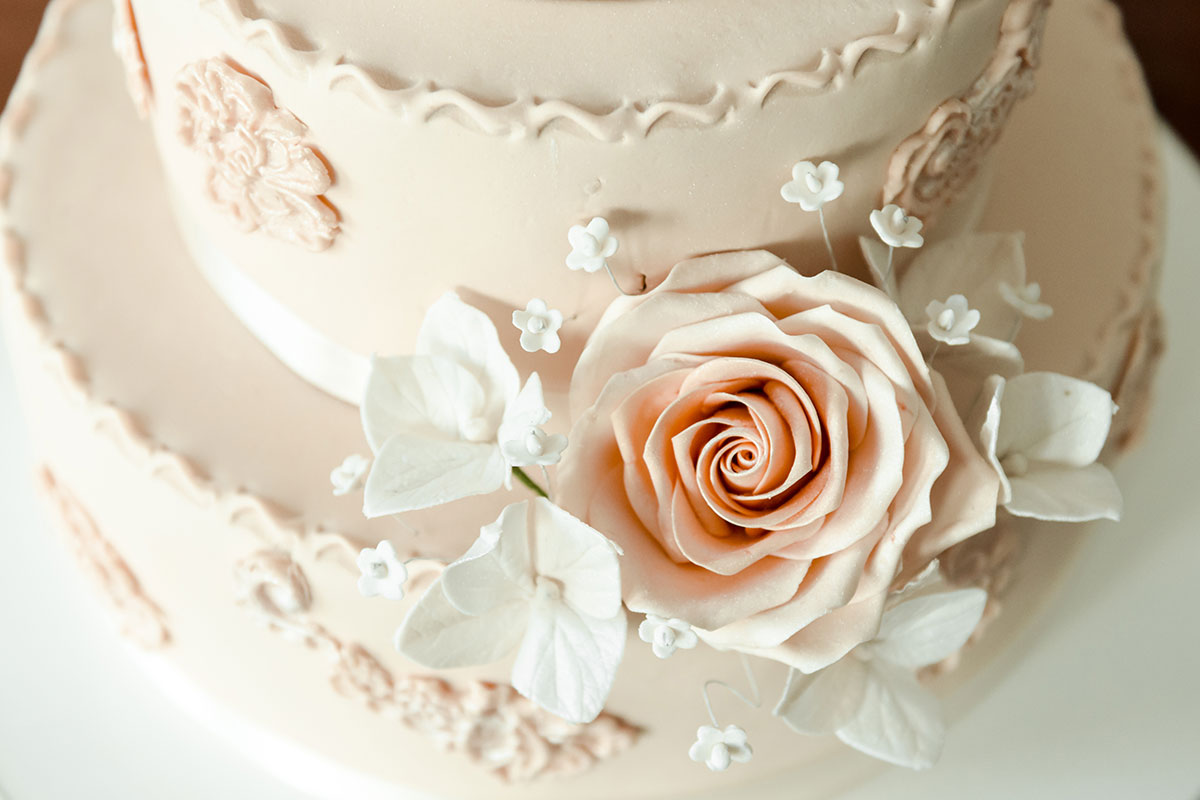 Choose Cake: This is one of the most delicious things on your to-do list! Pick a cake flavor and design that will make your guests want seconds. 
Buy Wedding Bands: Your wedding date is just around the corner now, and it's time to choose something new. You and your groom should have your ring fingers sized to ensure your bands fit when you exchange them during the ceremony.  
Select the Groomsmen's Attire and Schedule Fittings: Groomsmen's suits are lower maintenance than bridesmaids' dresses, so you can get away with choosing them later in your planning process. Make sure their suits match the groom's tux so they don't look mismatched in pictures.
2 Months Out
Send the Wedding Invitations: Invite the ones you love to your special day and send out your invitations about two months prior to your wedding. On your invitation, you can request they RSVP and ask any necessary questions such as food restrictions or entrée preferences. 
First Dress Fitting: The dress of a bride's dreams should fit like a glove. Schedule the first dress fitting to make sure the gown looks just how you imagined. 
Pick Up Your Marriage License: Make it official! Pick up your marriage license ahead of the wedding to take care of the legal side of your celebration. 
Give the Song Selections to Your Band or DJ: Make a list to give to your band or DJ that includes songs for your first dance, the father-daughter dance, and the rest of the reception so your playlist is completely personalized.
1 Month Out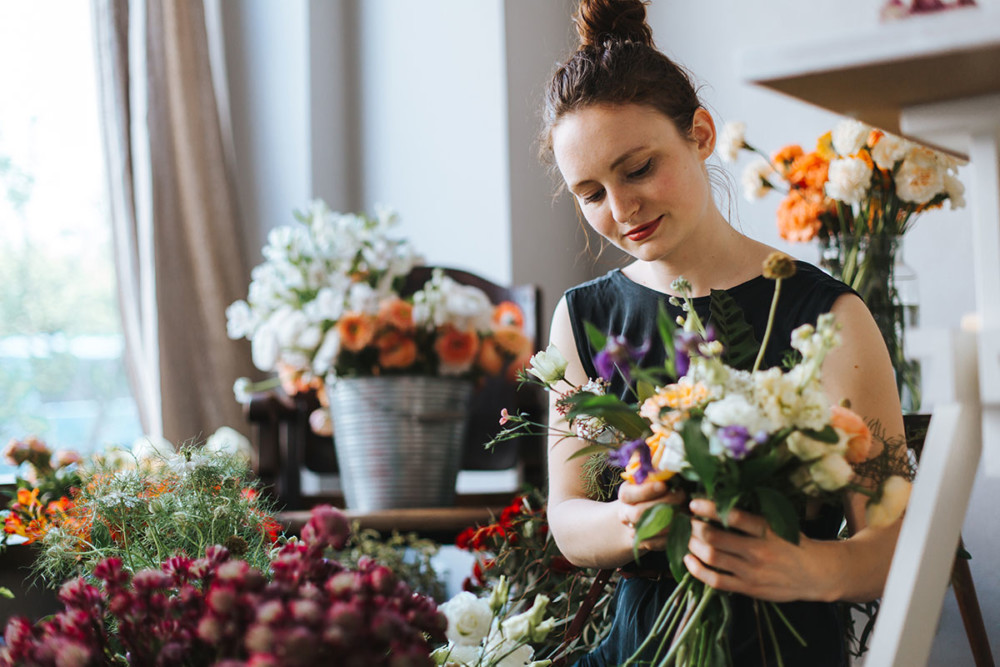 Pay Your Vendors in Full: Pay your vendors ahead of time so they don't chase you down while you are dancing at your reception.
Create a Seating Chart: To make your reception run as smoothly as possible, create a seating chart to help people get to their seats without any confusion.
Week Before Wedding
Final Dress Fitting: You're almost there! Schedule the bride's last dress fitting for the week before the wedding so everything is perfect when you walk down the aisle.
We're Here to Help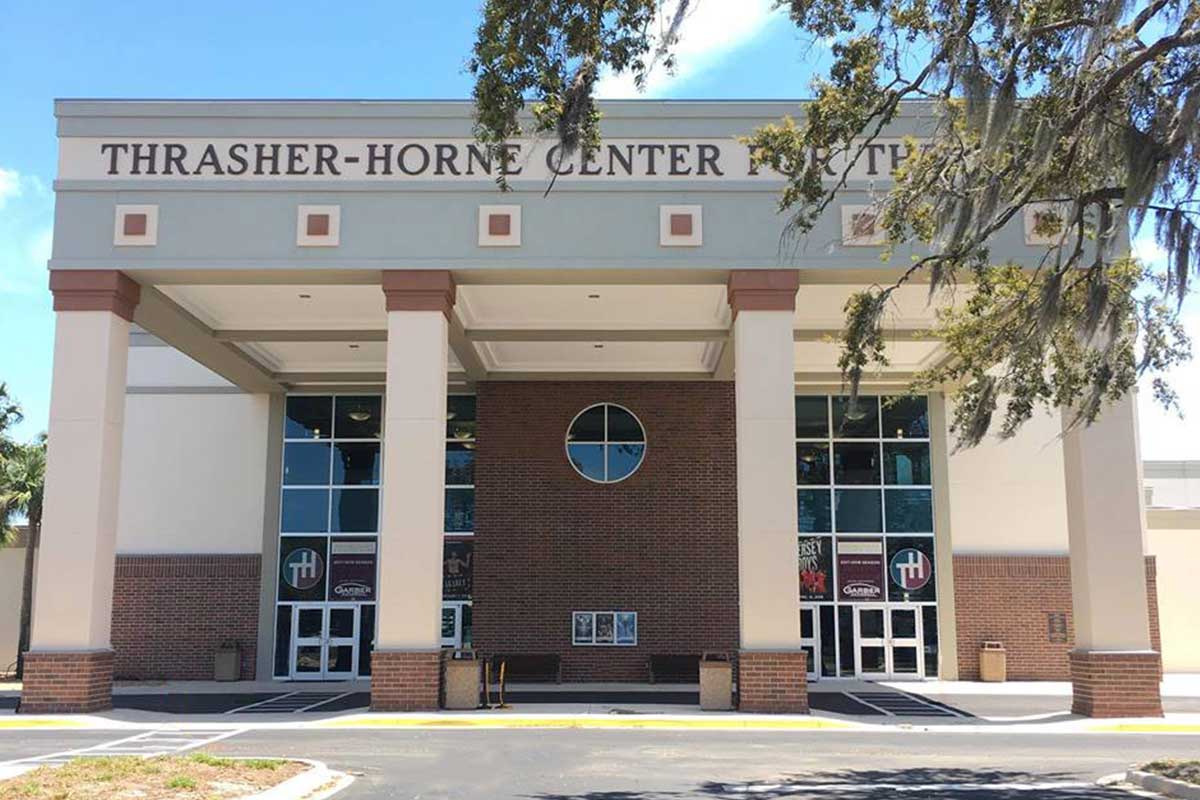 If you stay organized and plan ahead, you can enjoy your big day with minimal stress. If you're struggling to find vendors, musicians, venues, or anything else you may need, we have the solution to all your problems. The Thrasher-Horne Center is hosting our 4th Annual Clay Bridal Spectacular Expo on February 27th at 1 p.m. to help brides meet face-to-face with wedding professionals. 
For more information on venue rentals, upcoming events, and more, click here.