While many people daydream about the moment they say, "I do," there is probably less daydreaming about trying to coordinate vendors and secure a venue for your nuptials. Whether you created a wedding mood board with construction paper and glitter glue when you were eight, or you've happily let others take lead on party planning in the past, all you need to create the budget-friendly wedding of your dreams is a practical, step-by-step guide on planning this milestone event.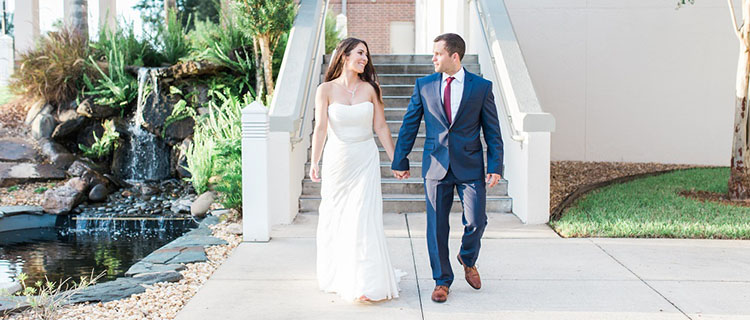 Pick a Date
The first step? Finding a date that works for you and your future spouse. While this can be adjusted based on availability of venues, close family, etc., knowing an approximate date will help you determine which vendors, venues, officiants, and formal wear will work for your timeline. The season of your wedding could also impact if you are able to have an indoor or outdoor wedding.
Set a Budget
And stick to it! While it's easy to make small concessions to get the wedding of your dreams, little expenses can add up and the last thing you want to do before your big day is bite off more than you can financially chew. It may not be the most exciting part of event planning but setting a budget early in the process will help you determine what options are realistic and you can even make a priority list of things you're willing to spend less on in order to afford your must-have items. We also suggest including a 5-10% buffer for unexpected expenses. Sit down with your significant other or contributing family members and figure out a maximum budget so everyone has the same expectations — overspending is the last thing you want to worry about!
Get Organized
Any wedding planner will tell you the key to planning a successful event is staying organized and creating a schedule. Create a wedding planning checklist or download a pre-made list so you can keep track of tasks you've already done, deadlines and know what you need to tackle next. The Knot has some planning tools and checklists that can help as well as you can find a free countdown checklist here.
Create an Inspiration Board
Now onto the fun part — envisioning what you want your dream day to look like. If you don't already have a Pinterest board filled with wedding inspo, there's no time like the present! It's easier to figure out what your wedding style is when you are able to collect your favorite colors, aesthetics, flowers, dresses and keep all in one place. This is also a good time to figure out which decorations you can make yourself, with Pinterest being the unofficial sponsor of DIY weddings.
Put Together Your Invite List
Once you know your budget, you can start putting together your invite list. Pro-tip: start with your closest friends and family and then make your way down the list, with people you'd like to have there on your big day but aren't the most essential being toward the end of your list. While the dream is to have everyone watch as you walk down the aisle, you have to compare your list to your budget and see how many people you can realistically afford to invite. This is also a good time to involve your family, because mom's address book may be your saving grace when it comes time to send out invitations!
Pick Your Bridal Party
It's time to invite those who've been there for you through thick and thin to stand beside you as you celebrate your new chapter with the one you love. While there may be traditional customs of keeping parties even on both sides of the aisle, it's your day and you should do whatever feels right to you and your future spouse!
Find Your Venue
One of your first big milestones in the planning process is finding the venue that fits your wedding. Keep in mind that not all venues accommodate both the ceremony and reception, so you'll need to find a venue that meets your expectations and budget. For our Jacksonville, Clay County and St. Augustine couples, we have good news — the Thrasher-Horne Center has customizable spaces to host a wedding that's not only affordable, but also unforgettable. The Thrasher-Horne Center offers wedding packages and several suites that can be configured to fit every stage of your wedding from ceremony to reception. Whether you're having an intimate gathering or a grand party, you can find the backdrop to your picture-perfect memories all in one place.
Secure Your Vendors
Guest list? Check. Venue? Check. What's next? It's time to choose your vendors. In pre-COVID times, it was suggested that you lock in your vendors 10-12 months before your wedding, now, professionals recommend you try to book your dream choices 4-12 months ahead of time. Vendors you should research include:
Photographer/Videographer
Caterer
Music/Entertainment
Florist
Hair and makeup professionals
Cake baker
Officiant
Table/chair rentals (if the venue doesn't provide)
Say Yes to Dress and Tuxes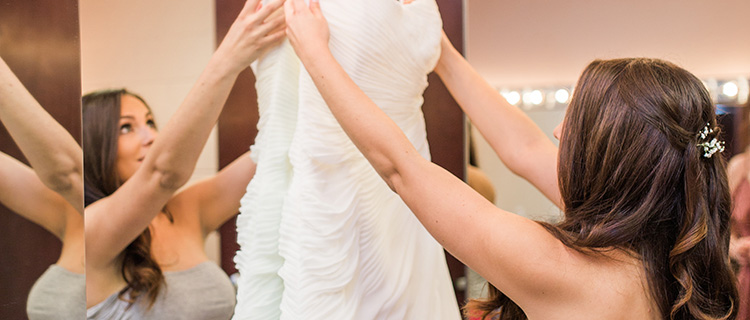 On average, wedding dresses should be bought about six to nine months before the wedding and the rest of the formal wear, including the tuxes and bridesmaids' dresses, can be secured four to six months out. While you may see dollar signs when you think about the dress, many ways exist on saving budget for your gown. For example, you can potentially save hundreds when you shop off the rack or find a gently used designer gown online.
Send Save the Dates
For your save the dates, you should send them out nine months in advance for a destination wedding and four to six months prior for a local wedding. If you're working with a tight budget, you can skip the save the dates. They are a nice gesture so guests can make sure not to schedule anything else and plan for travel, dog sitters, etc.
Create a Registry
Registries are the perfect way to set you and your spouse up well for married life. The good news is not only is it ideal for you to get to choose the items you truly want and need, but it also takes the guesswork out of the equation for your guests when they are looking to buy your present.
Send Invitations
Your big day is just around the corner and it's time to send out your wedding invitations! They should be sent out around eight weeks before the big day and include all the information your guests will need to help you celebrate your nuptials, including the date, time and location of the ceremony and the reception if it's in a different location. Request your guests RSVP around a month before your wedding so you can plan accordingly.
Enjoy Your Day!
You've put in the work, now it's time to enjoy a day that is all about the love you have for your partner and the people who matter most there to share in the celebration. To be able to enjoy your day without having to play wedding planner, consider hiring a day-of wedding coordinator. They cost significantly less than a wedding planner and they can make sure the day goes flawlessly without you having to stress about a thing.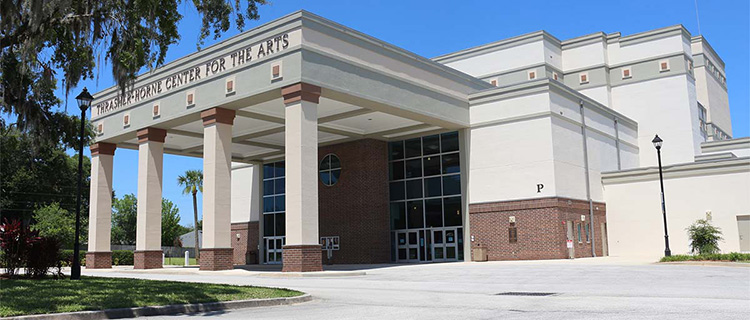 To learn more about hosting your wedding at the Thrasher-Horne Center, visit our event venues page and pick the perfect space for your special day