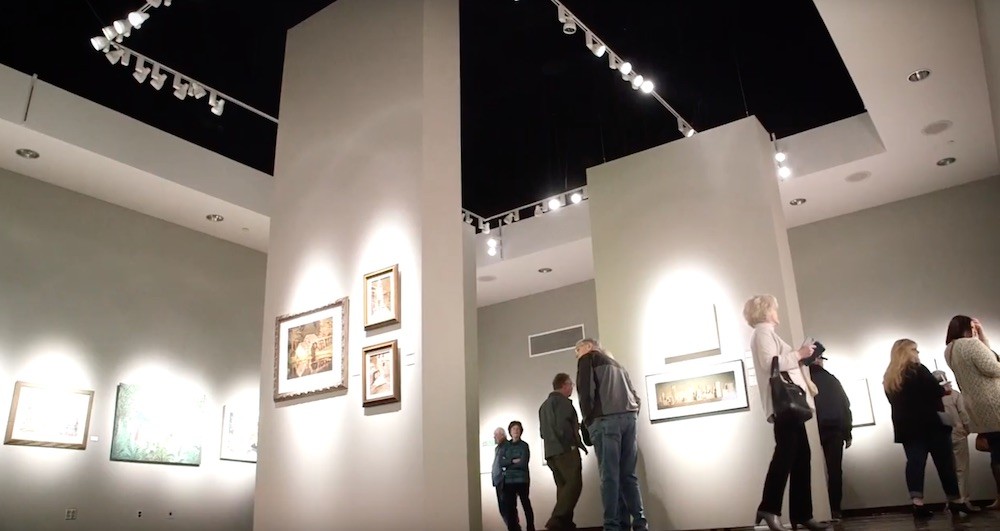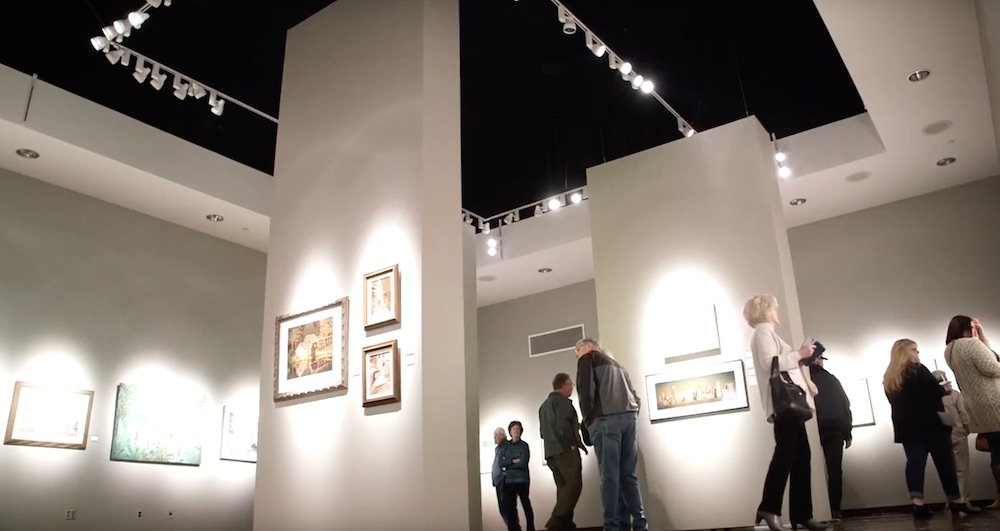 Whether you're an artist in search of an intimate setting for your performance or an organization looking for an out-of-the-ordinary party venue, the Studio Theatre at the Thrasher-Horne Center fits the bill.
You can book the Studio Theatre on its own, or as additional flex space used in conjunction with one of our other spaces. It accommodates up to 220 people, and the seating and stage location can be reconfigured to meet your specific needs.
Right For Any Occasion
The theatre provides a true black box environment, which is a flexible, multipurpose, and simply equipped space that gives performers an exceptional opportunity to connect with their audiences. From one-person shows and small cast productions, to vocal, dance, and orchestral performances, the Studio Theatre is the perfect intimate venue for your production.
Host your company's or organization's party at the Studio Theatre for an event your guests won't soon forget. We have bartenders and servers available, and a full warming kitchen for buffets and catered meals. Our professional house management staff will help ensure that your gathering is a success.
Fully Equipped For Your Performance or Event
One side of the theatre has fixed, retractable stadium-style seating that can be folded to provide an open floor plan for center-stage or cabaret shows, and the 16'x12' platform stage can be made larger, depending upon your seating needs.
Chorus dressing rooms are available for men and women, each with 25 mirrored stations and makeup lights, plus multiple sinks and showers. Eight additional dressing rooms accommodate 20 extra performers in groups of two and four. We also offer a green room with an equipped kitchen, assorted seating, and a buffet/prep area. The theatre also has a dedicated catwalk-level sound/lighting booth with everything you need for your production.
Reserve the Studio Theatre Today
Events at the Thrasher-Horne Center are managed by a full-time technical director and assistant technical director, who are supported by highly skilled IATSE stagehands as needed.
To book your next event, call Technical Director Jan-Hein Phelps at 904-276-6815, extension 7, or reach him by email.