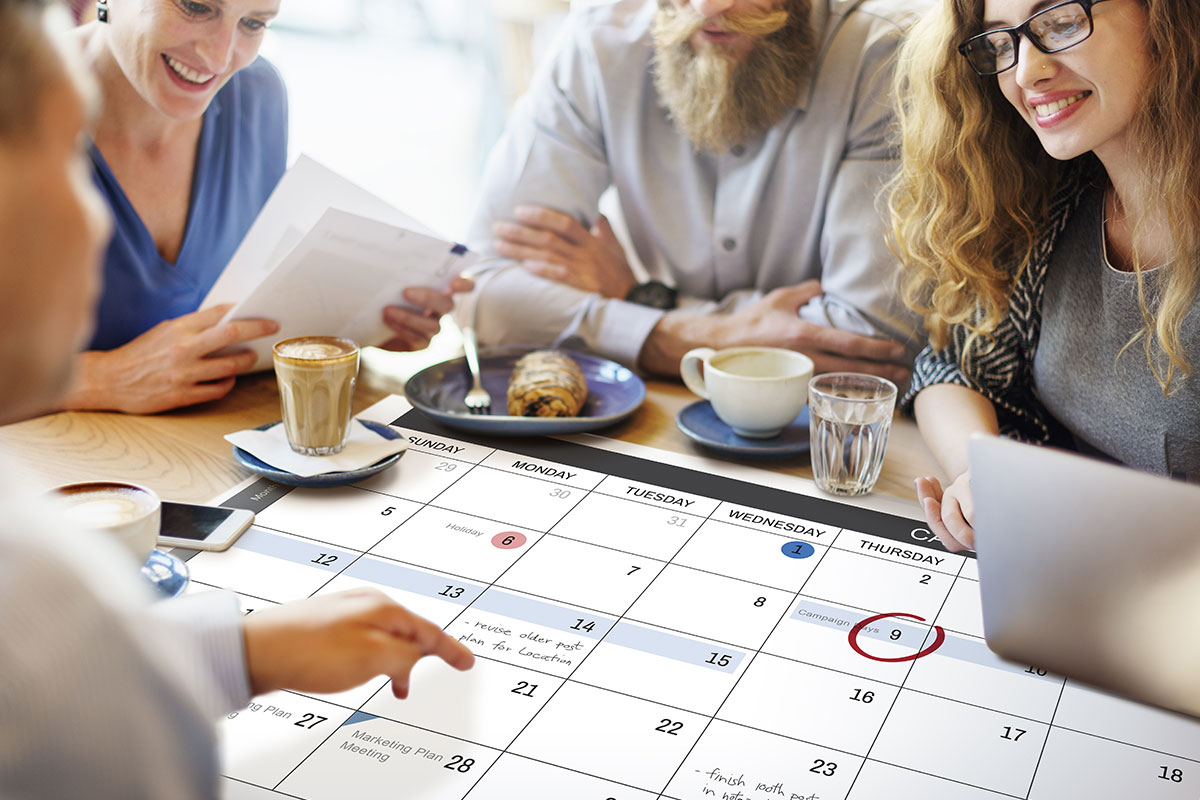 Behind every great event is an organized and talented planner. Now more than ever, every event comes with details big and small that need to be considered weeks or even months in advance of the big day. Even seasoned planners need to have a comprehensive planning process to ensure their event is a success.
If you're trying to plan an event but don't know where to start, we've got your back. At the Thrasher-Horne Center, we want to help simplify the party planning process so you can focus on creating an amazing event that attendees won't soon forget. With our event checklist, you can keep track of every aspect of the event and figure out how to balance what you need with what your attendees want.
Before The Event
We've all heard the devil is in the details, but if you start the event planning process early your event will run so smoothly it'll seem miraculous. Keep reading to learn some pro-tips on producing an event with as little stress as possible.
Establish the basics: Before you pick out color schemes and centerpieces, it's essential to lay a good foundation to build upon. Once you have your basics nailed down, it's much easier to envision how the rest of your event will look. The first things you should decide as you start working include:
Date & Time: Knowing when your event should take place is crucial for every other aspect of your planning process. For example, your guests need to know when the event date is before they can commit to attending.

Budget: Prior to figuring out how many people you can invite and what venue you can afford, you must decide on your budget for the event.

Location: With event venues come rules, safety regulations, guest capacities, and more, so it's best to pick your location early. This will be a good jumping-off point as you decide on caterers, décor, and entertainment.

Guest List: One of the trickiest parts of any event planning process is figuring out who to invite. Once you narrow down the final selection, make sure to send your invites out far enough in advance that your guests are less likely to have conflicting plans. Make sure you ask for an RSVP so you can get a realistic headcount for who can attend. Depending on the event, you should also ask guests to respond back with any food allergies or preferences.
Consider the goal of your event: You wouldn't plan a corporate event and an anniversary party the same way. Every event is unique, and your approach should be tailored to the scale and purpose of your party. Once you consider what you are trying to achieve through the event, you can make better decisions on:
Theme: A good theme sets the tone for your event. The theme influences how you decorate, what attendees wear, what items are on the menu, and more. It's important you choose a theme that matches the tone of the day or evening.

Entertainment: Whether you are hosting a corporate event and need knowledgeable speakers or want a live band for a party, be sure to book in advance. When you reach out to the entertainment early, they are more likely to be available on your event date. 
Menu: A make or break for many attendees is what food is on the menu. Once you figure out your guest list and account for all allergies and preferences, you can book a caterer that aligns with your theme.

Drinks: Second only to the menu, drink selections are one of the most scrutinized party decisions. To make your event stand out, consider choosing a signature drink for your attendees.
Prioritize Guest Comfort: It's easy to get lost in the details of an event and forget that comfort is an essential part of the guest experience. When trying to account for the needs of your guests, consider:

Sitting arrangements: When possible, try to seat guests that know each other at the same tables.

Security: If there are going to be a lot of people attending, it's a good idea to invest in security to protect your partygoers and make sure the event runs safely.

Breaks: Make sure you include frequent breaks between speakers and activities, so your guests aren't confined to their seats for too long at a time. 
Create a Checklist or Spreadsheet: One of the best tools for event planners is an event management system. For large-scale events with multiple team members, this may include using event management software. For smaller events, you can get away with putting everything in a well-organized spreadsheet. An effective event tracker should:
Establish timelines
Track progress statuses
Track spending
Promote Your Event: It's easier than ever to create buzz about your event through social media and email campaigns. You can include fun teasers that keep your audience engaged as well as updated about event details. 
Confirm the Details: When it comes to an event, it's best to never assume every moving part is doing what it should. In the days leading to your event, you should confirm with your: 
Vendors
Entertainment
Venue
Security
Day of the Event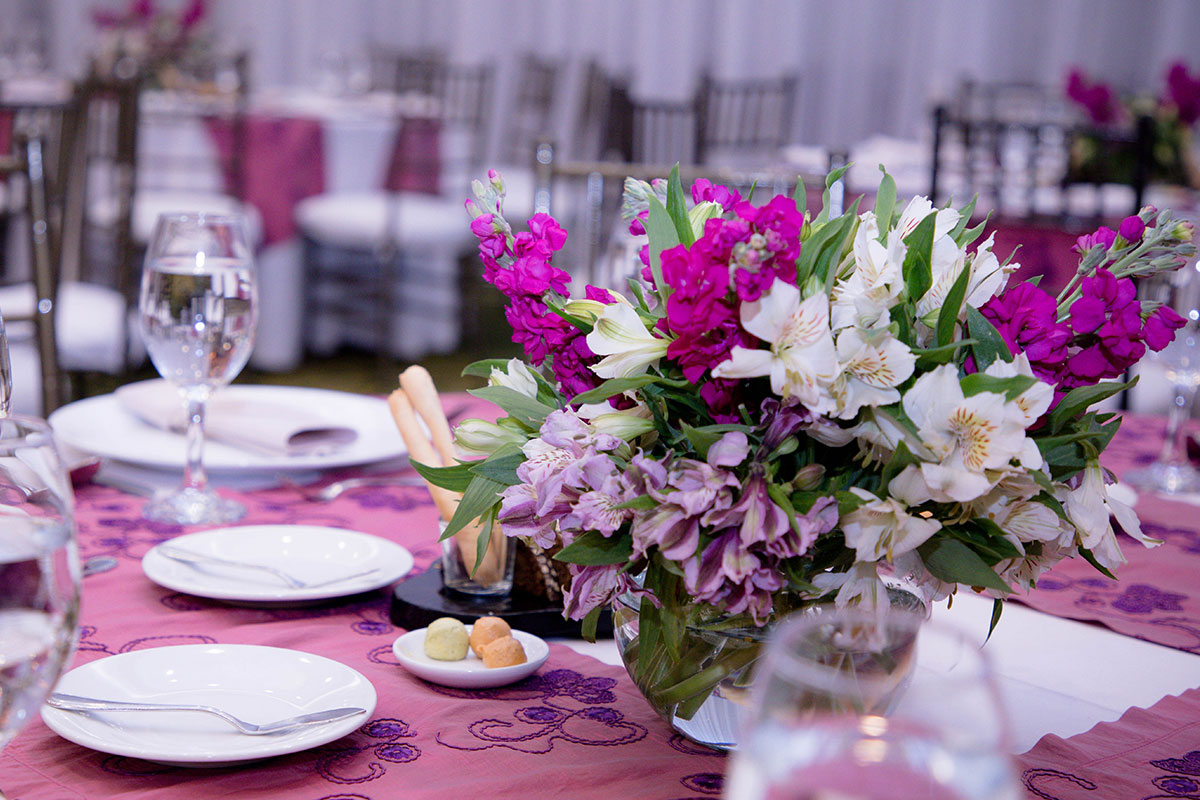 The day you've been planning and waiting for is finally here! As you get your team geared up for the big day, there are just a few more tasks you should attend to ensure the event runs smoothly. On the day of your event, you should:
Show up early for a run-through
Greet and direct keynote speakers and entertainment
Test all audio and visual equipment before guests arrive
Greet attendees 
Attend to guest satisfaction
Plan to help if there are any hiccups in the schedule
After the Event
You've done the hard work, and now it's time to take care of a few housekeeping items so you can put a bow on an event well done. Before you take a well-deserved post-event break, make sure you:
Send thank-you notes: Use the same emails or addresses you used to invite your guests to send them a note that thanks them for coming. A well-planned event is nothing without its attendees, so you want to ensure they feel appreciated.

Send a post-event survey: If your guests don't mind filling one out, a satisfaction survey is a great way to measure success and figure out what you can improve upon in the future.

Share success on social media: You pulled off a huge feat, and it's okay to brag! Post the event highlights on your social media to keep your audience updated on your latest success.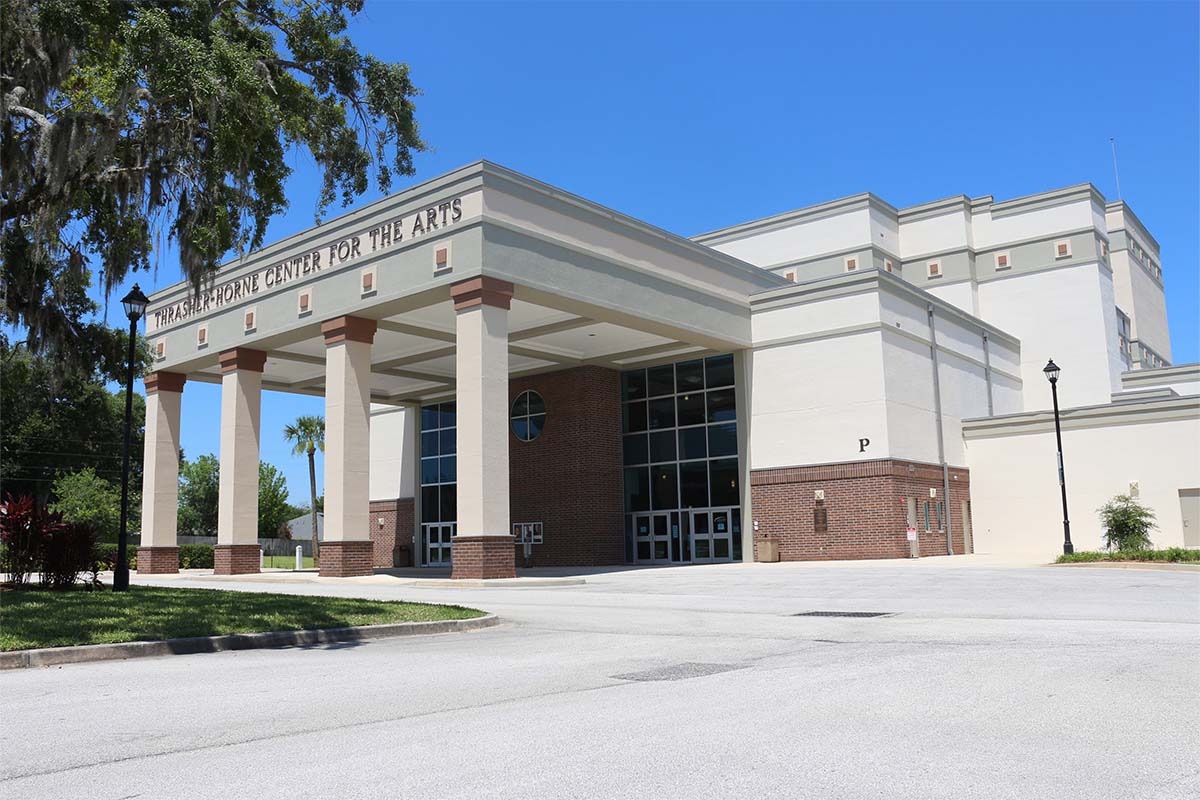 While the events industry can be stressful at times, there's no greater reward than a successful event. When you begin to plan your next party, remember to keep your cool and follow this event checklist for a smooth process. If you're interested in hosting your next event at the Thrasher-Horne Center, be sure to check out our event spaces to see all the options available at your fingertips.