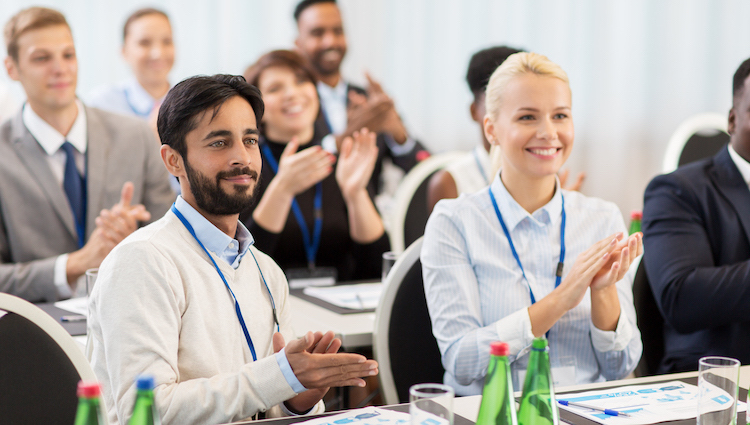 Conference planning often starts at least a year before the event itself. To streamline the process, here's a pro tip. Be crystal clear about your conference's purpose before you begin planning and, as you make each decision in the checklist, keep that purpose front of mind.
Purposes can range from positioning your company as a thought leader to providing education to other industry professionals. What's most important is to clarify the specifics as early as possible. Here are more pro tips to plan a successful conference.
The first four items on this checklist should typically be in process up to a year before the conference is scheduled.
☑  Form Your Planning Committee
Strategically choose committee members. This will be the group that will help to ensure that each step taken dovetails with the conference purpose. Committee members may have the flexibility of choosing a date or they may be given one, but they'll almost certainly be charged with virtually everything else on this planning checklist.
☑  Confirm Your Budget
Conferences can be funded in various ways. A company or main sponsor may, for example, provide upfront funding while conference fees paid by attendees may cover the remaining costs. Perhaps the upfront funding could cover fixed costs, such as the venue and speakers, while attendee fees can cover more of the variable ones, such as meals. Craft a budget that will, ideally, contain some wiggle room if something costs more than expected.
☑  Determine the Dates
In some cases, your committee will already have dates confirmed. If, for example, this is a conference that happens every year, the date might have been announced. If not, then decide what date(s) it will be held—or at least have a couple of options—so people can mark their calendars to avoid scheduling conflicts.
☑  Pick a Conference Center
By securing your conference rooms early, it becomes much easier to:
get your conference facility of choice
fill in a key figure on your budget
make arrangements with hotels in the area, if desired
get recommendations for caterers and more
Plus, attendees can have plenty of time to make the most cost-effective travel plans possible.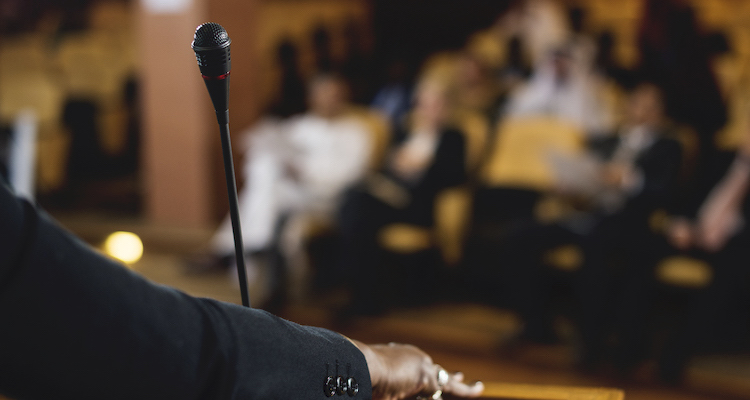 The next three items should usually be completed about nine months before the conference date.
☑  Create the Overall Structure
Now is the time to determine the general schedule of events. At this point, for example, you might list "lunchtime speaker about business trends" and then assign someone on the committee to make recommendations about who that speaker should be. The designated person can look at the budget and topic and then find the right person for your conference needs. You can decide if there will be times when attendees can choose between two or more speakers, if there will be breakout sessions, and more.
☑  Plan the Menu and Secure Caterers
Once you have the conference center booked, you can talk to them about recommended caterers and the options for food and drink. The meal can be sit-down, buffet, or family-style, for example, depending upon the ambiance and conference structure. You could even consider bringing in food vendors if it will be a very large, multi-day event. This is also the time to decide if attendees will get free food or drink vouchers included with their admission. If possible, it can help to finalize these details before moving on to item number seven (although this isn't written in stone).
☑  Publicize Your Conference
If this is an annual conference, update as much information as you can online, archiving old material. If tickets are available, make it crystal clear how they can be purchased. Send a press release to other outlets, both online and in print, that might help to spread the word. This is not a one-and-done item; you may find yourself publicizing the conference and selling tickets all the way to the cut-off date.
Your committee will likely be handling the last two items during the final month.
☑  Confirming the Details
Planning committee members could handle this in a variety of ways to fill in any gaps. One might mimic the actions an attendee would take while signing up to see if any spots for confusion exist. Another might check each contract for completeness, while another may take another look at the budget to make sure funds are available for all the expenses.
☑  Configuring the Conference Rooms
Different conference centers have different options. When you sign a contract with your venue of choice, you are making your decision—at least in part—how the space can be tailored for your needs. Confirm with your center that the space will be optimally organized for your needs throughout the conference, including chair and table set up, and flow during meal times.
Choosing Thrasher-Horne Conference Center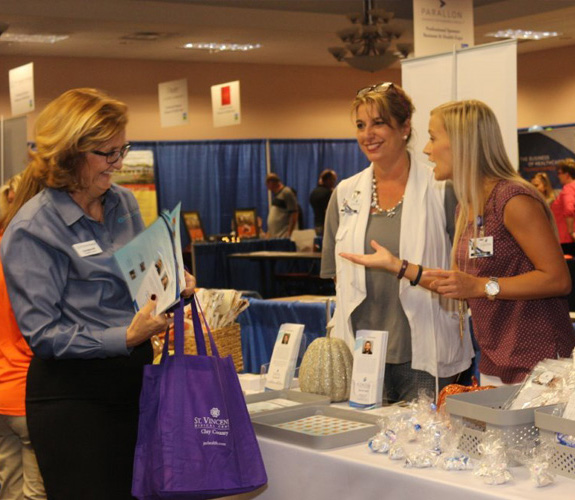 Our affordable, modern, 6,135-square foot conference venue is conveniently located:
35 minutes from downtown Jacksonville
48 minutes from Jacksonville's beaches
58 minutes from St. Augustine
We provide five-star service with customizable conference rooms that offer maximum flexibility to accommodate your vision. You'll have your choice of table sizes and shapes with seating option flexibility—and we'll handle the setup and breakdown. We can recommend trusted vendors, including caterers, provide a wide range of rental equipment, and much more.
Plus, Thrasher-Horne's conference center comes with a significant amount of FREE parking, with on-site security available.
Please contact us at 904-276-6815, extension 2, to discuss how we can help you with your upcoming conference.