It's time to pull out your calendar because you are not going to want to miss the hottest artists visiting the Jacksonville area this fall. As summer slips away and we fall back into our regular patterns, these upcoming events at the Thrasher-Horne Center are just the thing you need to shake up mundane weekdays or same old weekend plans. Whether you want to rock the night away or sway to the Rhythm of Love, keep reading to learn about our live music events and get ticket info for your favorite performers' shows.
Fall Schedule
Rock the Box 2 — August 13, 2022 @ 7 PM
Rock the Box 2 is a can't miss night of rock n' roll to show our respect for troops, first responders, and other pillars of the community. This event, proudly hosted by St. Michael's Soldiers, features talented artists such as Johnny Van Zant of Artist Lynyrd Skynyrd, LoCash, Brett Myers, Cumberland and more. Have we mentioned the best part? Troops, veterans, hospital/front line workers, first responders, teachers and linemen can redeem two free tickets on a first come, first serve basis. If you aren't a part one of these groups, don't worry — you can grab your ticket to this star-studded event for as low as $29.*
The Nitty Gritty Dirt Band — September 2, 2022 @ 8 PM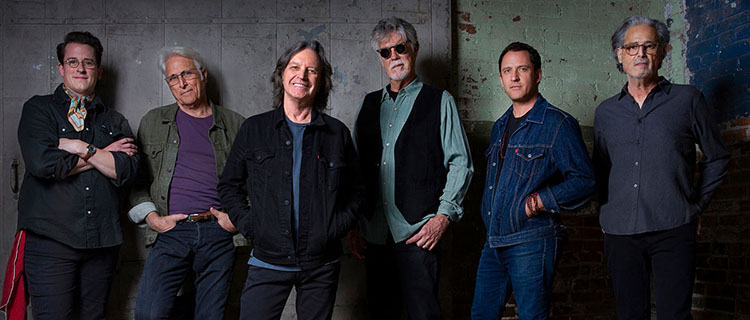 Some veteran bands will bank on nostalgia to keep their loyal fans entertained, but not The Nitty Gritty Dirt Band. Never content with sitting still and reusing old tricks, they've evolved their musical style through folk, country, rock n' roll, pop, blue-grass and more to stay true to their changing lives and to keep fans enthralled every step of the way. Secure your spot for their show at Thrasher Horne Center to witness the revival of their classic hits like Mr. Bojangles, their chart-topping country songs from the 80s, or maybe even discover a new favorite as they blend their work that spans decades. Don't miss your chance to see this iconic show years in the making, with tickets starting at $39.*
The Malpass Brothers — September 10, 2022 @ 7 PM
There's nothing quite doing what you love with the people you care about, and no one understands this better than The Malpass Brothers, a musical duo that uses their familial bond and passion for their craft to hypnotize audiences. From a young age they were drawn to the classic music that came from their grandfather's phonograph records, and from this experience they were inspired to band together to promote the work of classic country artists while making their mark as they create something new. Witness the reinvention of retro music and have a old fashioned good time as these brothers make you feel like you're a part of the family for tickets starting at $39.*
The Hodgetwins Live — September 17, 2022 @ 7 PM
It's time to call a babysitter, because you don't want to miss the edgy, R-rated comedy show hosted by the Hodgetwins for your viewing pleasure. Known for their razor-sharp wit, hilarious stand-up routine, and good-natured political commentary, these brothers will have you belly laughing long after you go home. Secure your spot at this playful, patriotic comedy show with tickets starting at $45.*
Diamond Rio — September 22, 2022 @ 7:30 PM
Coming off a career high from releasing their tenth studio album, I Made It, the Nashville Native Band Diamond Rio is bringing their unique sound and iconic showmanship to the Jacksonville area. This band has been in this game a long time, and they know what they're doing — in 1991, they became the first country music group in history to reach the number one spot on the charts with their debut single "Meet in the Middle." Come down to Thrasher-Horne Center to watch Diamond Rio flex their musical expertise and show you what it takes to rule the music industry for over 30 years. Tickets start at $29.*
Plain White T's — October 15, 2022 @ 8 PM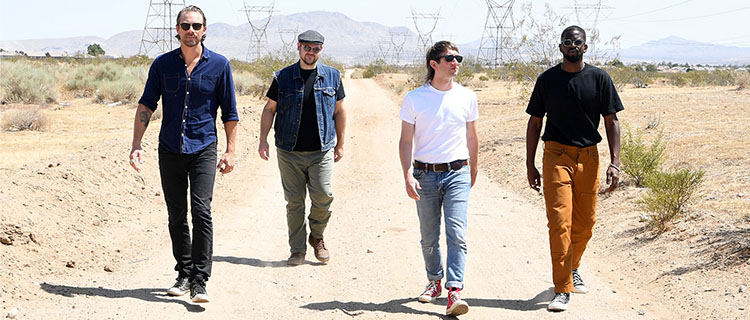 For one night only, this GRAMMY® Award-nominated, multi-platinum Chicago band is bringing their trademark electronic pop styling to the Thrasher-Horne Center. If you can read this without humming Plain White T's pop anthems like "Hey There Delilah" or "Rhythm of Love" than this live music spectacular may not be for you — but we highly doubt it. Not only did this band rule the charts in the early 2000s, but they are still releasing hits that will live rent free in your mind for years to come. Relive your teenage years and see the Plain White T's this fall. Tickets start at $39.*
"Weird Al" Yankovic — October 17, 2022 @ 7:30 PM
A Thrasher-Horne Center favorite, "Weird Al" Yankovic is back and better than ever with "The Unfortunate Return of The Ridiculously Self-Indulgent, Ill-Advised Vanity Tour." With 14 studio albums and talent to spare, "Weird Al" promises that every that every show will be unique with a different set list and unexpected antics. You won't want to miss one second of the action from this record-breaking comedy recording artist, so grab your tickets — starting at $39* — and clear your schedule!
Craig Morgan with Special Guest Ray Fulcher — October 27, 2022 @ 7 PM
Country music icon, TV personality, celebrated outdoorsman, patriotic Army veteran and now Thrasher-Horne Center Performer. We are excited to welcome Craig Morgan to Jacksonville/Orange Park as he prepares to transport his crowd the rolling countryside with chart-topping hits like "Redneck Yacht Club," "Bonfire," "Almost Home," "International Harvester," and basically any country hit from the last decade that has made you want to invest in boots and a cowboy hat. Don't miss this jack-of-all-trades with a passion for people and music — tickets start at the low price of $29.*
The Marshall Tucker Band — November 18, 2022 @ 8 PM
This fall, The Marshall Tucker Band is bringing their tour to the Jacksonville area for one-night only. Rising from humble beginnings in 1972 South Carolina, the band has had untold influence in the created genre of southern rock, paving the way for many artists after them. This show is a celebration of their iconic career, with 20 studio albums and well-known singles such as "Heard It in a Love Song," "Can't You See," "Fire on the Mountain" and "Ramblin." Tickets start at $39.*
Paula Cole & Sophie B. Hawkins — November 20, 2022 @ 7 PM
In 1996, Paula Cole released her self-produced, second album "This Fire." Her first single, "Where Have All the Cowboys Gone?" launched her into fame as it reached the coveted top ten on the charts. Her songwriting is loved by traditionalists, feminists, the LGBTQIA community, and really, the whole world. Her second single, the anthemic "I Don't Want to Wait" dominated charts for a year and then lived again as the well-loved theme-song for "Dawson's Creek." We are excited to announce she is bringing her beautiful songwriting and melodic tunes to the Thrasher Horne center, with tickets starting at $29.*
For more information on Thrasher-Horne's upcoming events and live music shows, visit our events page. Make sure to check back each month as we update our event calendar with entertainment for all ages.
*Plus applicable fees. Pricing subject to change.