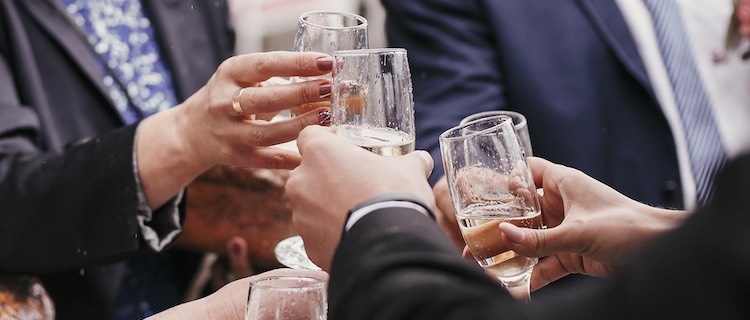 You're excited to throw a party and be the host with the most. But first things first, you'll need the perfect setting for your unforgettable event. Whether you're planning a birthday party, family gathering, class reunion or baby shower, a lot goes into selecting a party venue. As always, the Thrasher-Horne Center is here to help as a prime choice for potential party places in the Jacksonville and St. Augustine areas, but our party experts have also put together a guide to help you find the ideal spot for your next get-together.
What to Consider When Choosing a Party Venue
With the right amount of preparation, planning a party can be fun and stress free. So why does party planning have such a less-than-stellar reputation? It's stressful! If you've ever had to organize a party for your friends, family or loved ones, you probably know how it feels. Planning an event involves a lot of thinking and working on several things at once—you have to find a date that is suitable for all of your guests, find a perfect venue for the occasion, finalize food and drinks, invite your guests and plan everything from scratch. So, if you're planning on having a party anytime soon, here are some helpful pointers to guide you in the right direction. It all starts with finding a flexible, affordable event space.
Type of Event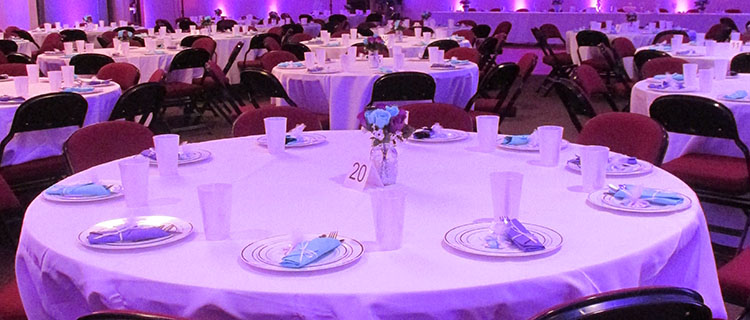 Not all parties are created equal, which means you'll need to narrow down the kind of event you'd like to host before booking a space. Kids' birthday parties call for lots of square footage to run around in, not to mention multipurpose areas for games, presents and more. A family gathering might require banquet-style seating, while a bachelorette party definitely needs a dance floor! Depending on the kind of party you're planning, you'll need to list out the amenities you need to impress and entertain your guests.
Guest Capacity
Is your party guestlist topping out at an intimate 25 or has it grown to 250+? When choosing a party space, your guest count is key. Before you send out invites, it's a good idea to know how many people you're expecting at your party. This way, you'll know how much food and drinks to buy, but also what size space you're going to need.
Another, often forgotten, factor to consider is parking. Does the venue offer plenty of spaces? Will guests have to pay for parking? For example, the Thrasher-Horne Center features ample free parking for your guests' convenience while other spaces may only offer metered parking or paid special event lots.
Budget
With an idea of your guestlist size in mind and a list of venue requirements to work from, it's time to set a budget for your party. The most inexpensive option when choosing a venue is to host your event in your own home or the home of a friend or family member. This is a great option for those looking to spend as little as possible and those who have access to a house with a large backyard, room for guests and street parking. However, that may not be the case for you. Fortunately, there are plenty of affordable party venue rentals and many venues, like the Thrasher-Horne Center, will work with you to configure a space that fits your needs and your budget.
Food and Catering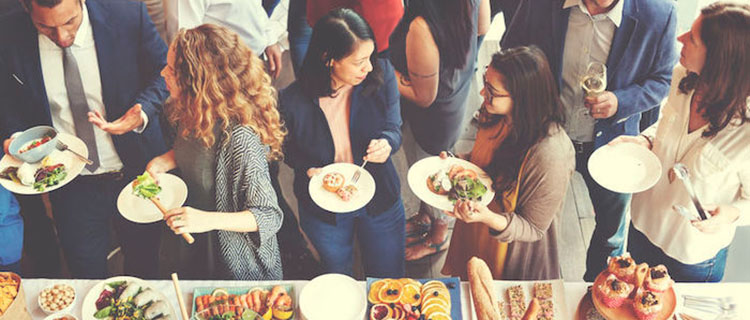 Having a great selection of food is a must at any party. However, with so many options available, deciding what to serve can be quite a challenge. The easiest thing to do is go with a classic such as finger foods and sandwiches. This way, you won't have to worry about cleaning up and can focus on enjoying the party instead. Another option is to get a catering service to provide a buffet with a selection of different foods. This is great for a big party because you can have a wide selection of food for your guests to choose from.
Venue Ideas for Your Next Party
Party Venue Rental
When it comes to planning a party sure to stand out in the minds of your guests for years to come, the best option is to rent a dedicated party space like those available through the Trasher-Horne Center. A professional party space not only comes with the equipment and amenities you need to make sure your event goes off without a hitch, but in many cases, spaces can be outfitted to your specific needs.
Local Parks and Pavilions
If you live in a temperate climate or are planning an event during the warmer months, an outdoor party might be in the cards for you. Local parks often rent out pavilions at very manageable rates and many come with electric hookups to plug in sound equipment or lights. If you're planning a kids' party, a park is a great option as it allows the little ones to run around while the parents enjoy some shade by the picnic tables.
Restaurants
A party space and great food in one, restaurants make for a sound choice when considering a home for your next event. Whether you rent out a special event room or book the entire eatery for the night, it's likely there's a local spot near you available to host your gathering. Plus, this way you don't have to worry about catering or cooking!
Arcades and Indoor Attractions
From obstacle courses to trampoline parks, rock climbing walls or go-karts, you have options when it comes to giving your event an extra touch of adrenaline. Many attractions allow guests to rent a party room or area within the building while granting access to all the amenities they have to offer, including games and entertainment. Oh, and this idea is just as applicable for a grown-up party as it is for kids!
We hope this party venue guide has been helpful on your search for the perfect place for your next event. As always, the Thrasher-Horne Center's event space rentals are available for your parties and gatherings, so you can have your event at one of Northeast Florida's most distinctive party locations while staying within your budget.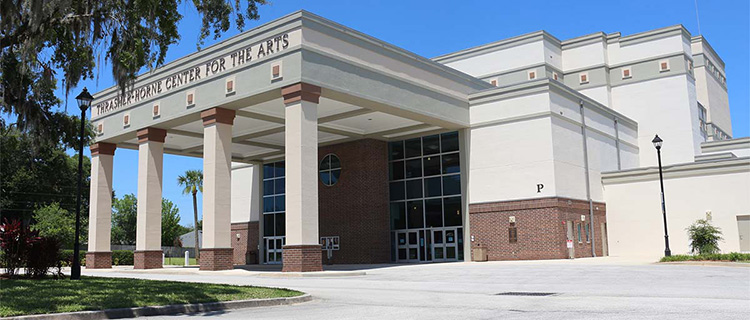 If you'd like to tour our facilities or discuss your needs with our dedicated staff, please call 904-276-6815, extension 2 on weekdays between 8:00 a.m. and 5:00 p.m., or fill out our contact form on our website.