One of the most important tasks in planning any type of event is choosing the venue. If you're planning a wedding, it can be especially exciting, particularly as you tour various venues—but you don't want your emotions to get in the way of making a great decision. We've put together a wedding and event venue tour checklist with questions to ask and things to do to help you make the most of your visit and find the site that's just right for you.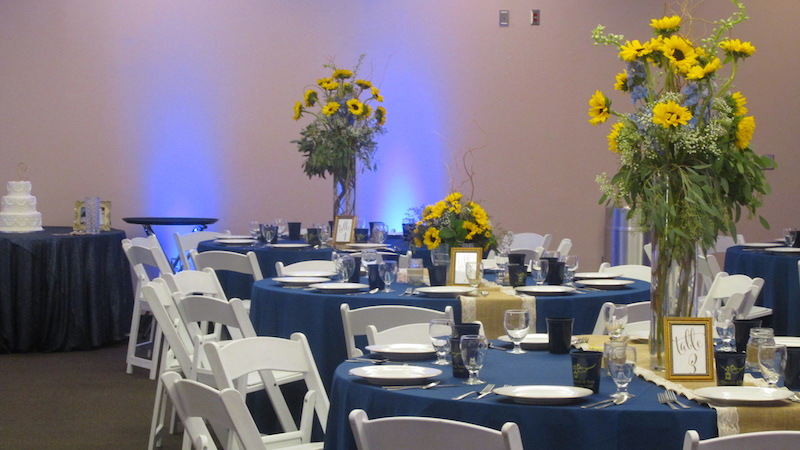 Things to do before your visits.
Before you take a tour, a little preparation on your part before your site visit will help you get more from the time you spend on your visits.
▢   Whether you're planning a wedding, company meeting, reunion, or any other type of event, you'll want to be able to share the venue information you've gathered with others. Plan to bring your camera or phone so that you can take pictures of the space. Get photos of the exterior and interior from several angles and some up-close shots of details. A set of photos of each venue you visit will be helpful later when you're making comparisons.
▢   Make sure you're ready to take notes on paper or your phone, including your impression of how easy it was to work with venue staff on setting up your visit and how well they communicated with you.
▢   If possible, try to schedule your site visits for the same general time of day you'll be hosting your event. You'll be better able to gauge how the venue will appear on the day of your event and how well guests will be able to navigate the venue if it's after daylight hours.
▢   Be prepared with the list of questions below!
Questions to ask at the wedding or event venue.
In addition to questions about your specific needs, ask these questions on each site visit:
▢   Who would I work with directly on event planning? May I meet him or her?
▢   What are your hours of operation?
▢   How many guests can you accommodate?
▢   Is free guest parking available? How many spaces are available?
▢   How many outside vendor teams can you accommodate?
▢   Are these costs included in the rental fee?:

▢   Furniture
▢   Equipment (such as audio/video)
▢   Table linens
▢   Set up and breakdown
▢   Venue staff services
▢   On-site security

▢   What are your upfront fees? Which are non-refundable?
▢   What is your cancellation policy?
▢   Does your estimate include gratuities, overtime charges or other costs?
▢   Can I bring my own caterer?
▢   Do you have caterers you can recommend?
▢   What is your policy on serving alcohol?
▢   Does your facility have free wifi?
▢   Do you require insurance?
▢   How early can we begin setting up for our event?
▢   Do you have staff on hand to accept deliveries prior to the event?
▢   Are there restrictions or limitations on decorations?
▢   What accommodations do you have for guests with special accessibility needs?
▢   Do you have any vendors I am required to use?
▢   Do you have private dressing areas, restrooms and other spaces for wedding parties to get ready?
▢   Who is responsible for various cleanup tasks?
Schedule your Thrasher-Horne Center tour today!
Our expert event staff will be happy to give you a tour of our full-service wedding and event venue. Just give us a call at 904-276-6815, extension 2, or contact us online.