When it comes to planning a class reunion, it can be a smooth and streamlined experience (heck, even a fun one!) or it can feel rushed, chaotic and stressful. 
The key to making a class reunion a success is all about the planning and follow-through. With our go-to guide on how to plan a class reunion, we set you up for low-stress success with an easy-to-follow class reunion checklist, plus venue tips and pro tips from industry experts.
When to Start Planning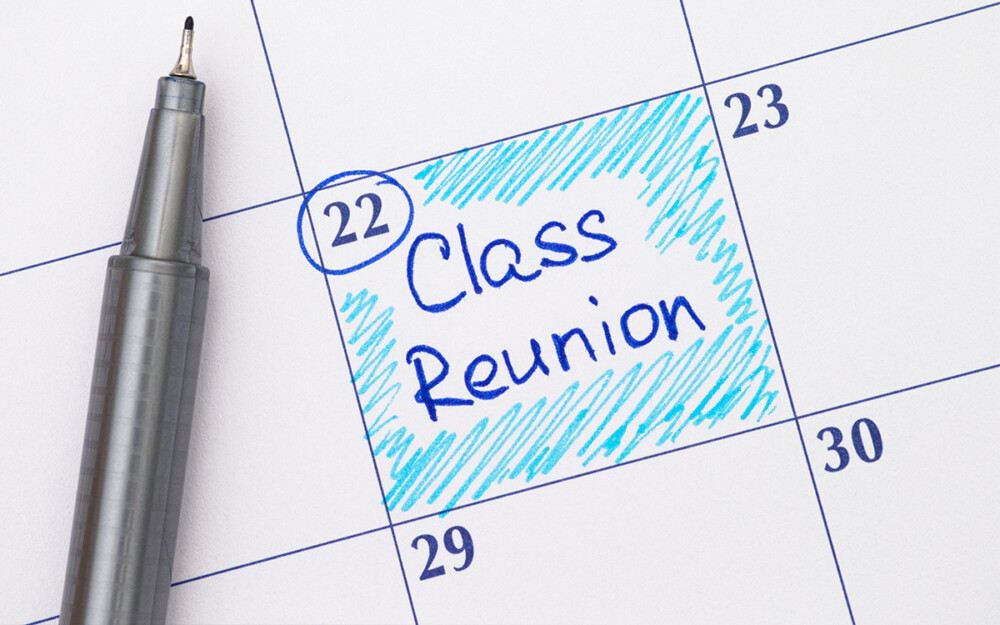 Although it seems like a really long timeline to plan a class reunion, it's actually not out of the ordinary for the event planning process to start anywhere from 12 to 18 months out. Remember, the bigger jumpstart you have, the less stress you'll have.
Ready to get started? Great! Our checklist below will give you everything you need to make your class reunion a smashing success!
Class Reunion Checklist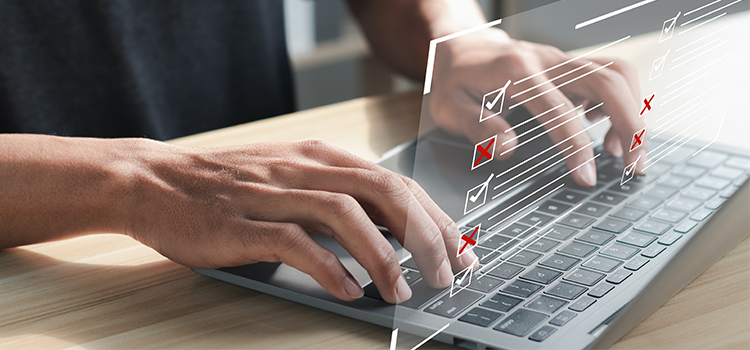 Select and Assign Committee Members
When embarking on the committee process, think about what high school chums you still keep in touch with. Rather than going the "cold call" route, consider these individuals first as it's more likely they'll help out a friend in need.
Once you've recruited (or exhausted) your existing resources, the next best course of action is to reach out to classmates on Facebook to see who would be willing to join the planning committee.
The most common committee positions for planning a class reunion include:
Chairperson(s)
Treasury
Class Outreach and Communication
Fundraising
Registration
Venue
Welcome and Program
Entertainment
Decorations
Food and Drinks
Setup and Takedown
As best as you can, try to align committee positions with an individual's talents and strengths. For example, assigning the class social butterfly to the Class Outreach and Communication committee, the accountant to the Treasury committee, or the interior designer to the Decorations committee.
Set a Budget
This can be tricky since it is so early in the planning process and you don't have a clear-cut idea on how many attendees you will have yet, but it's still a good idea to come up with a ballpark estimate.
Have the appropriate committees do some preliminary research on costs for different venues, DJs or bands, caterers, etc.
Next, collaborate with the Treasury and Fundraising committees to determine potential for funds raised, as well as a ticket price range.
When setting an initial budget, be sure to reach out to your committee members to see if they have any connections where a discount or deal could be negotiated for goods and/or services.
Pick a Date
Class reunions take place year-round, but the most common time of year is during summer months when kids are out of school and when working individuals typically take vacation time.
Committee Brainstorming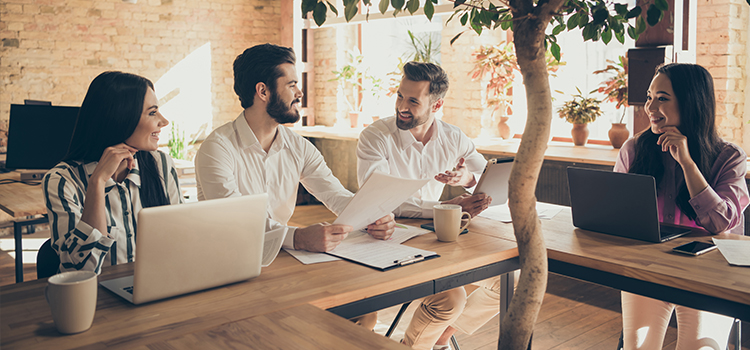 While each committee can determine what schedule works best for their members, it's important to get the ball rolling on brainstorming sessions. For example, what are some fun themes (Under the Sea, Prom, or perhaps no theme at all)? What are some class reunion games? Who could you reach out to for donations, or enlist as sponsors and/or prize donors?
Explore Event Venue Options
Choosing a venue is one of the most important aspects of planning a class reunion. When considering event venues, think about your class size. Did you go to a small private school with a class of 20, or did you go to a mainstream school with a class of 2,000? You don't need a huge venue if your class size is small, and likewise if you had a large graduating class you'll want to make sure the venue you choose can accommodate your class size.
Next, think about the budget you have to work with. Is your budget more suited to a picnic-style class reunion at a park, or an upscale event hall like the Thrasher-Horne Center?
Then, compile a list of your top 3-5 venues that fit within your budget and set-up tours at each. Note: The Thrasher-Horne Center is a top venue for a variety of special events in the Jacksonville and St. Augustine, FL area, so the sooner you can schedule a tour or book your event at our venue, the more likely you'll get the date of your choosing.
Pro Tip: Pick 1-2 venues that are at the top of your budget and 1-2 venues that are on the low end. This will be a huge leg-up when you get a better idea of how many people will actually be attending, and you are able to narrow in on the budget.
Class Outreach
Next, it's time to commence the class outreach initiative! These days, most demographics are somewhat to very active on Facebook, so it's a great place to start your outreach.
Begin by creating a Facebook group with a clear title and brief description (you can update this later with more details, such as event location, RSVP deadline, ticket prices, hotel accommodations, theme, attire, etc.). If you have photos from high school, definitely include them in the event photos section! Next, start inviting all of your high school connections on Facebook.
Pro Tip: Whether it's in the event description or as an initial post on the event group "wall", be sure to ask everyone you have invited to invite anyone you may have missed, as well as provide your contact information (email, phone) for classmates who are NOT on Facebook. You will also want to make sure you have the proper settings enabled so people can invite other classmates that you are not Facebook "friends" with.
Pro Tip: Likewise, whether it's in the event description or a post on the group "wall", it's a good idea to ask attendees to reach out to you directly with any dietary restrictions, such as gluten-free, nut allergies, dairy-free, vegetarian, vegan, etc.
Pro Tip: It's probably a safe bet to assume that everyone you invite will be bringing a spouse or significant other. That said, it's a good idea to mention on your Facebook group that if someone is NOT bringing a plus-one, they should let you know directly. This way you will get the most accurate numbers possible for planning and budgeting purposes.
Book Your Venue
It's usually a safe bet that 2-3 months after your outreach process began, most people have seen and RSVP-ed "yes", "no", or "maybe" either via Facebook or directly to you. At this point, you should have a much clearer picture as to how many attendees you will have, so now is the time to book the venue that best aligns with the size of your guest list and your budget.
Venue Tip: Don't be afraid to work an angle or two. For example, tell the venue how much you love their space and that you really want to book with them, but that you found another venue that was just a bit more in your budget – would there by any way they could match, or come close to matching the rental fee of the other venue? This won't always work, but you do have a better chance if you book your class reunion when event venues are in their slow seasons (i.e. NOT wedding season or around major holidays).
Venue Tip: Find out what the venue offers for an added fee and what is complimentary. Unless you specifically ask, some venues won't always tell you up-front all they can provide for free as part of the full rental fee.
Venue Tip: Get an itemized list (this goes hand-in-hand with the previous tip). The itemized list will show you exactly what is included in your rental. It will also show you any added fees and charges you may not have known about, as well as some you may be able to remove from your package, such as a coat check fee or a valet charge.
Venue Tip: Find out if you can hire your own bartender and/or caterer. This can save you quite a bit, especially if you hire a friend to bartend, or if you have a connection with a caterer who will give you a discount.
Book Your Vendors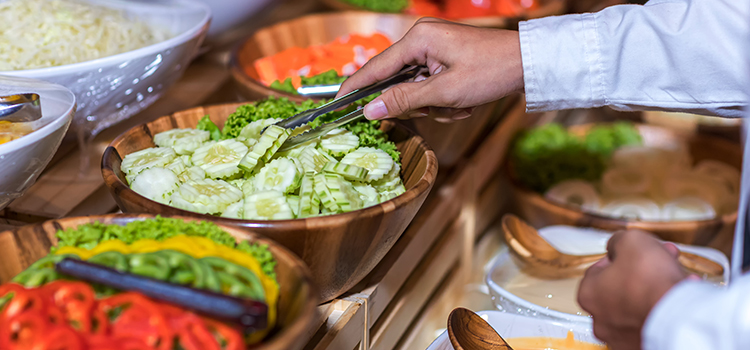 Immediately after booking your venue, you'll want to lock down your vendors. This may include a photographer, caterer, bartender, florist, bakery, event decorator, etc.
Pro Tip: Remember to relay any of your attendees' dietary restrictions to your caterer and/or bakery in advance.
Pro Tip: Come up with a few fun class-reunion themed cocktails for your bartender to make, like a "Voted Most Popular Pineapple Punch", a "Best Dressed Daiquiri" or a "Most Likely to Succeed Sidecar".
Plan/Hire the Entertainment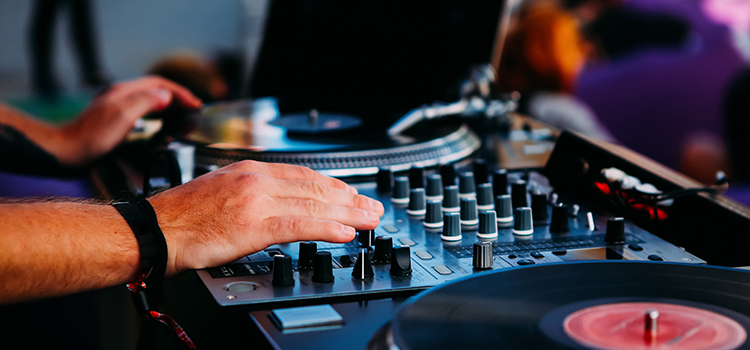 Next, you'll want to hire the musical entertainment, such as a DJ or band.
Pro Tip: Have the musical entertainment play all the songs from the year you and your classmates graduated high school for a fun and nostalgic way to dance the night away!
Aside from the music, you'll want to consider additional entertainment, such as renting a photo booth, playing a slideshow or video compilation, hiring a caricature artist, or organizing various class reunion games!
Pro Tip: Be sure to discuss additional forms of entertainment with the venue before proceeding to ensure they allow and can accommodate these add-ons, particularly with technology needs, such as the proper equipment for slideshows or videos.
Hotel Accommodations
It's appropriate to secure a block of rooms at a hotel near the event venue for out-of-town classmates. When making these arrangements, do your best to select more than one hotel (if possible). Oftentimes one hotel will be on the pricier side while the other is on the economical side in an effort to suit the varying lifestyles and budgets of attendees. However, another thing to consider is including a hotel that is also pet-friendly to ensure that classmates with pets who do not have care accommodations can still attend the class reunion.
Buy, Rent or DIY the Decorations
Now it's time to really personalize your class reunion! From grand balloon arches to tribute bulletin boards, this is the time to shine! While you will likely need to buy or rent certain decorations, there are some that you can make on your own (or with the help of some crafty friends), like making tissue poms and pinwheels or floral arrangements made from flowers at the farmer's market.
Pro Tip: If your budget is getting a little tight, there's no shortage of DIY party décor on Pinterest – often just using simple supplies from a dollar store!
Party Favors
Time to bust out the party favors! This could include custom wrapped chocolates, drink tumblers, keychains, etc. If possible, try to include the name of your school, graduation year, the date of the reunion and the milestone celebrated (i.e., 20-year reunion).
All the Fun – None of the Fret!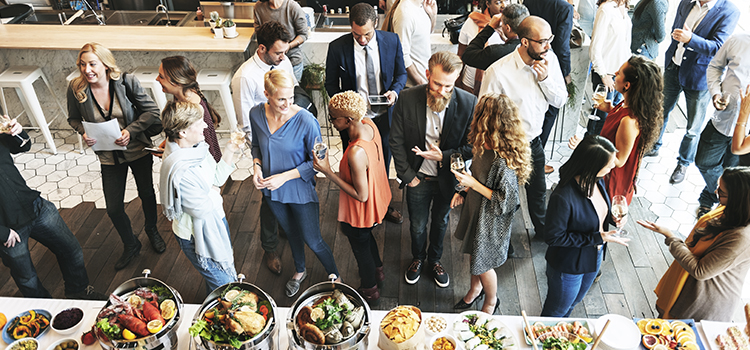 We hope our checklist and tips have helped you feel more organized, prepared and savvy in planning your class reunion! But if it still feels like a little more than you want to take on right now, you can take advantage of the support and expertise of a Thrasher-Horne event coordinator when you book our venue.
Located on the beautiful St. Johns River State College campus, Thrasher-Horne Center has everything you need to hold a truly memorable class reunion!
We offer customizable special event rooms for live music, DJs, dancing and more! Plus, we give you the flexibility to choose your own caterer, or take advantage of one of our Thrasher-Horne-approved options.
Contact Thrasher-Horne Center today to schedule a tour or to reserve your event space!