If you're planning to attend a performance or event at the Thrasher-Horne Center for the first time, you're in for a treat! Not only are our performances special, so is our one-of-a-kind venue. Here's what you need to know to help ensure that your first visit is enjoyable (and ensure that it won't be your last!).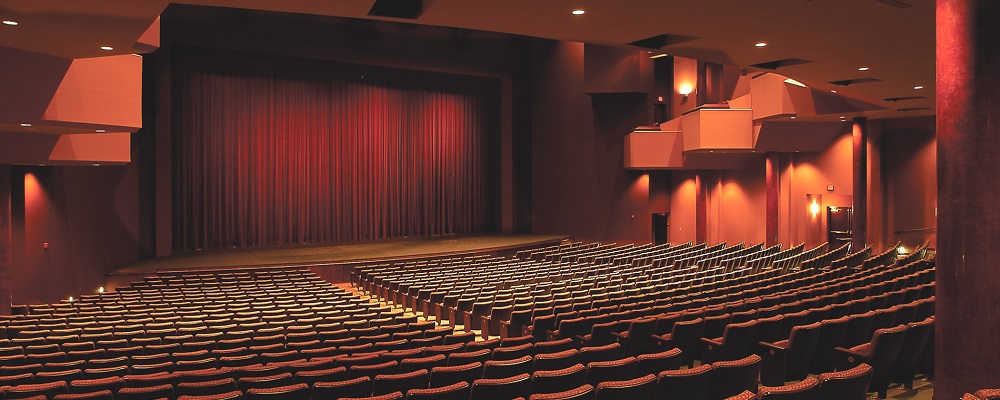 General Information
The Thrasher-Horne Center is an expansive Center that includes our performing arts venue, Conference Center, and much more. The center is located on the beautiful campus of the St. Johns River State College, which is situated near the St. Johns River and convenient for everyone in the Clay, Duval, and St Johns County area to enjoy.
We've been host to hundreds of events across the spectrum of culture and entertainment, including Broadway musicals and nationally touring performers and musicians. Whether you're coming for a music concert or a stage production, our modern spaces and amenities provide an unforgettable experience for our guests.
Arrival and Seating
The box office and theatre opens one hour prior to each performance, we recommend you arrive no later than 30 minutes before showtime to allow ample time for parking and finding your seat. Our Center has plenty of free parking available, with a convenient drop-off area that can be utilized for most performances.
While you wait for the performance to begin, you can browse both of our current art gallery exhibits or, when available, get a beverage or snack at one of our concession areas.
Our Theatres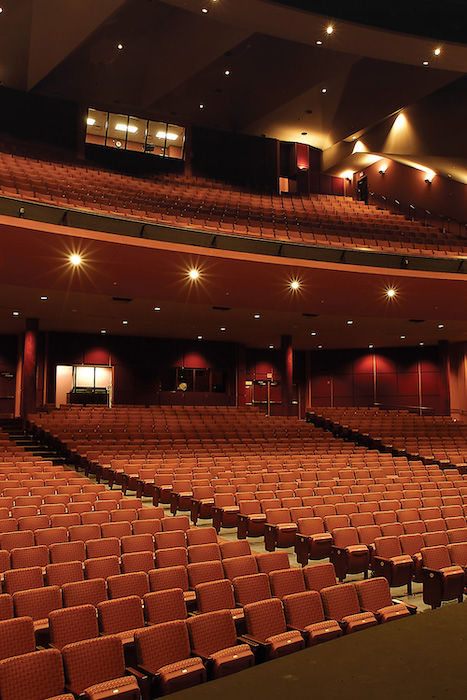 Once you enter our two-story lobby in our Main Stage Theatre, you'll find our box office, two art galleries, elevator, and a members only Circle Club. The Main Stage Theatre, which accommodates up to 1,725 guests, has two levels of comfortable seating for audiences, plus a stadium-style balcony with private boxes. For our guests' convenience, the theatre has large restroom facilities on both levels.
Our Studio Theatre is perfect for more intimate, small-cast performances. With space for audiences of up to 220 and a flexible configuration that can be tailored to each performance, our Studio Theatre provides a uniquely personal experience for audience members. It's been consistently given high marks by audiences, thanks to the direct connection to the artists.
Concessions and Merchandise
Concession areas are available for most events on both levels of our two-story lobby. Satellite bars may also be open for some shows and Studio Theatre performances. Concessions are provided when the lobby opens and remain open for at least the first half hour of performances.
Some artists and their management make merchandise available for sale at their events. If so, it will be displayed and sold in the lobby at select times on the day of the show.
Accessibility
We are glad to make every effort to provide equal access to all guests of the Thrasher-Horne Center. Accessible parking is located directly in front of the center's main entrance and additional accessible parking is provided on the south side of the building. For most performances, curbside drop-off and pick-up is available, and our ushers are happy to provide assistance entering the building.
You may purchase accessible seating here on our website, by calling the Box Office at 904-276-6815, extension 1, or visiting our Box Office. We have chairs with removable arms, spaces accessible for wheelchairs and companion seating.
If you or a member of your party would like to have an assistive listening device, please check one out at our coat room in the lobby. Each receiver includes either a headset, earbud or induction neckloop, which works with T-coil enabled hearing aids or cochlear implants.
Service animals are welcomed; please let us know when purchasing your tickets that you will have a service animal with you so that we can make any pre-arrangements that may be needed.
Ticketing and Venue Policies
Here's a quick guide to our policies:
Will call tickets: You may pick up your tickets at our Box Office during regular operating hours or go to the Will Call within the hour prior to the beginning of the performance. Please note that the name on your tickets must match the name on your photo identification.
Lost tickets: One of our customer service representatives will be glad to assist you—simply call 904-276-6815, extension 1.
Email tickets: The PDF you receive via email is your ticket. You may bring a printout of the PDF with you or scan your tickets from your smartphone screen on our ticket scanners.
Cell phones: Please refrain from using phones during a performance unless it is an emergency.
Dress code: We recommend business casual attire for most performances.
Photography and video: Professional recording equipment and cameras are not permitted inside the theater, and taking videos or photos during performances is not allowed unless otherwise stated.
The Thrasher-Horne Center Location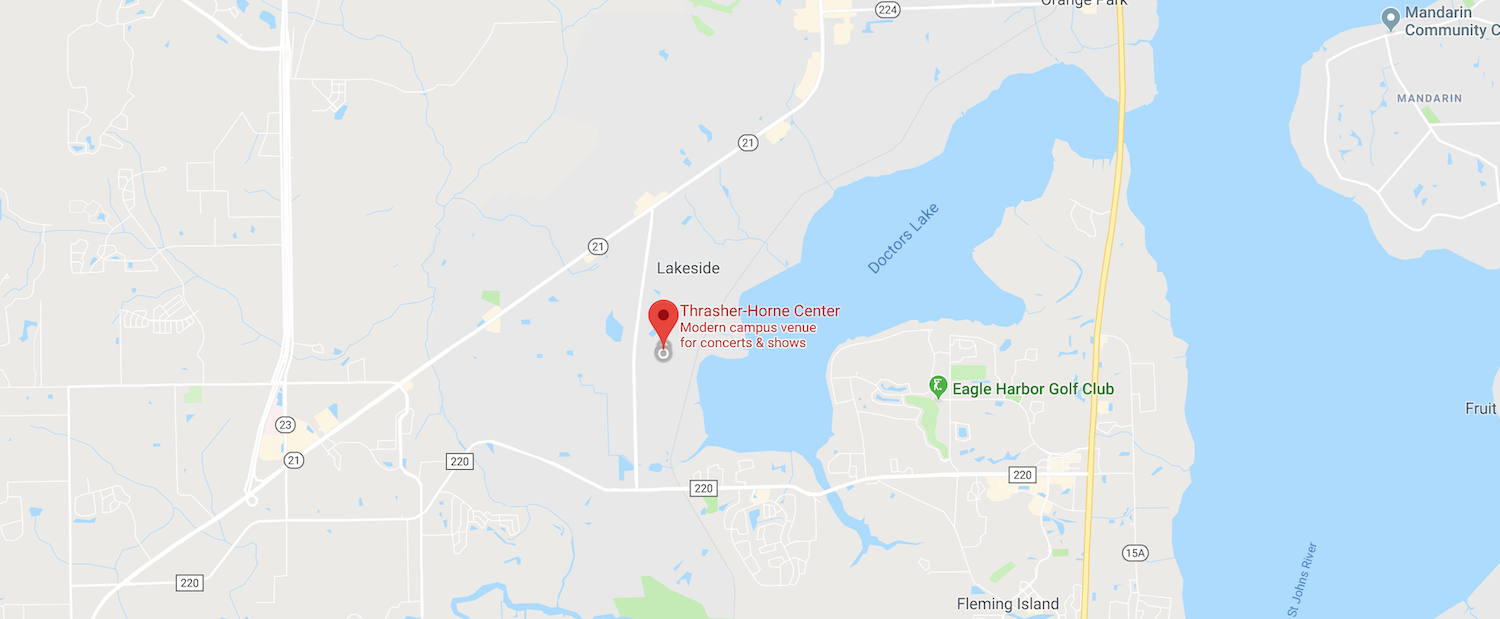 Local Lodging & Dining
Whether you're coming from Jacksonville, Green Cove Springs, the Jacksonville beaches or St. Augustine, you'll find that getting to the Thrasher-Horne Center is an easy trip via all major and secondary highways in our area.
If you're attending a performance or concert from out of town and plan to stay overnight, our Plan Your Visit page lists several hotels that are just a short drive away. Additionally, several local area restaurants offer discounts or special deals for ticket-holders on the day of the performance. Visit our Plan Your Visit webpage to view participating restaurants and requirements to receive a discount or deal.
If you'd like more information about the Thrasher-Horne Center before joining us for a show, please contact us!